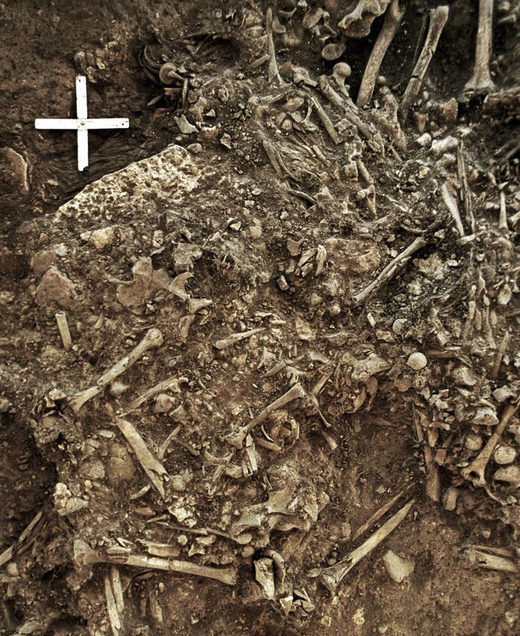 Nearly 5000 years ago, a 20-year-old woman was buried in a tomb in Sweden, one of Europe's early farmers dead in her prime. Now, researchers have discovered what killed her-
Yersinia pestis
, the bacterium that causes plague.

The sample is one of the oldest ever found

, and it belongs to a previously unknown branch of the
Y. pestis
evolutionary tree.
This newly discovered strain of plague could have caused the collapse of large Stone Age settlements across Europe in what might be the world's first pandemic, researchers on the project say. But other scientists contend there isn't yet enough evidence to prove the case.
"Plague is starting to seem like it's everywhere," says Kyle Harper, a historian at the University of Oklahoma in Norman who studies how the disease affected human societies. Ancient plague genomes, such as the one in the new study, show
"we have a really long history with this germ,"
he says.
Until now, the oldest known strain of plague came to Europe with the Yamnaya, herders from the central Eurasian steppe who swept into the continent some 4800 years ago. That was followed, several thousand years later, by the strain that led to both the Justinian Plague, which afflicted the Roman Empire in the
sixth century C.E.
, and the Black Death, which killed half of Europe's population in the 1300s.