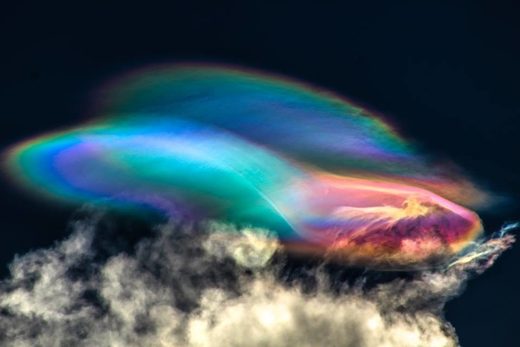 Stunning polar stratospheric clouds were captured by David Alvarado over Lamas, in the region of San Martín, Peru on January 18, 2018.
Polar stratospheric clouds
, also known as nacreous clouds (or mother of pearl, due to its iridescence), are clouds in the winter polar stratosphere at altitudes of 15,000-25,000 meters (49,000-82,000 ft).
Usually the clouds only form over the poles during winter
because the air in the upper stratosphere needs to be at least -78C.
These images were posted on
Red Climática Mundial
(Global Climate Network).