A stream of high-speed solar wind is buffeting Earth's magnetic field. Last night, it produced a
G1-class
geomagnetic storm and a spray of pink auroras over Tromsø, Norway. "Oh yeah!" says Markus Varik, who photographed the display: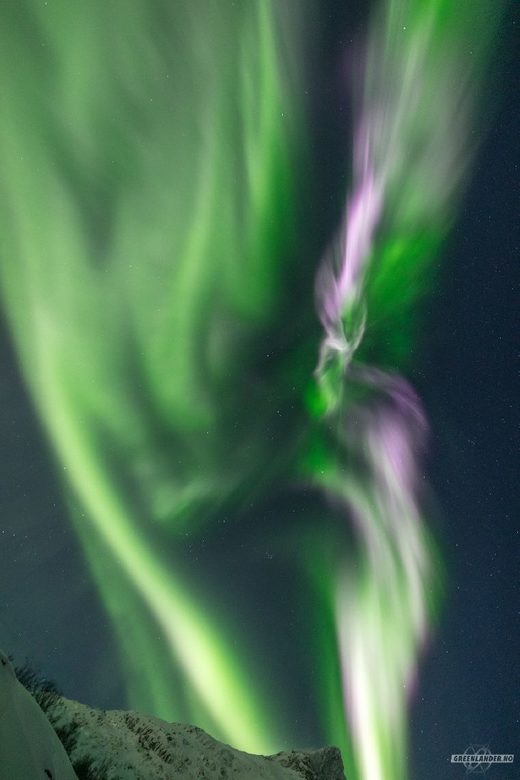 "It's pure art to be around Tromsø these days with fantastic Solar Minimum pink auroras dancing above our moonlit snowy landscapes," he says.
Most auroras are green--the color of oxygen atoms being struck by energetic particles from space between 100 km and 300 km above Earth's surface. Pink appears when energetic particles descend lower than usual, striking nitrogen molecules at the 100 km level and below. Both colors were visible over Tromsø on Jan. 24th.