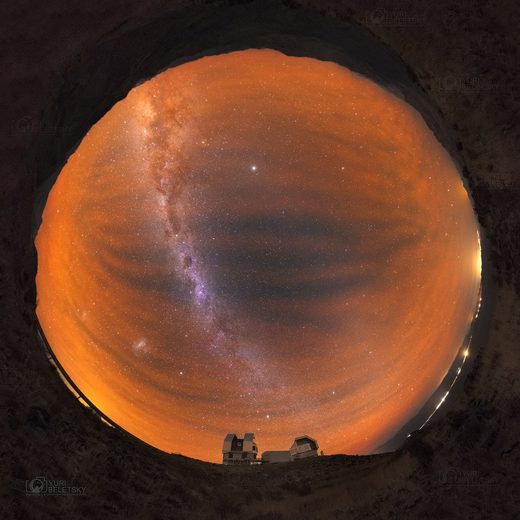 When the sun goes down,
Chile's Atacama desert can be one of the darkest places on Earth.
Last night, it was not. "I couldn't believe what I saw on the screen of my camera when I took the first image," reports photographer Yuri Beletsky, who recorded
luminous bands of red rippling across the sky:
"The airglow was absolutely insane!" he says. "Parts of the Milky Way were barely visible because of the intense red glow."
Airglow is caused by a complex assortment of
chemical reactions
in the upper atmosphere. These
reactions get started during daylight hours when the atmosphere is bathed in strong ultraviolet radiation from the sun. After sunset, the afterglow appears-

-usually green

, but sometimes red.
Beletsky is a veteran photographer of airglow, having captured it dozens of times from sites in Chile and the South Pacific. "The intensity of airglow varies, and sometimes it can be more prominent," he notes.