Noctilucent clouds (NLCs) are behaving strangely.
Normally, NLCs begin to dim in late July, then fade away completely as August unfolds
. It is their seasonal pattern.
This year, though, the night-shining clouds are surging as July comes to an end
. "We had a mind-blowing display of noctilucent clouds display on July 26th," reports Kairo Kiitsak, who sends this picture from Simuna, Estonia: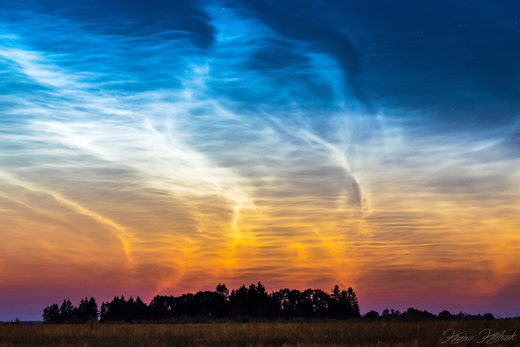 "The rippling structure of the clouds was amazing," says Kiitsak. "In all, the display lasted for full three hours."
The clouds rippled as far south as Poland, where Marek Nikodem saw them before sunrise on July 28th: