The wheel-like Von Braun Space Station, which is based on the International Space Station, has a lot of new tech, and some not-so-new tech. It's to be a mix of space hotel and seminar and educational centre.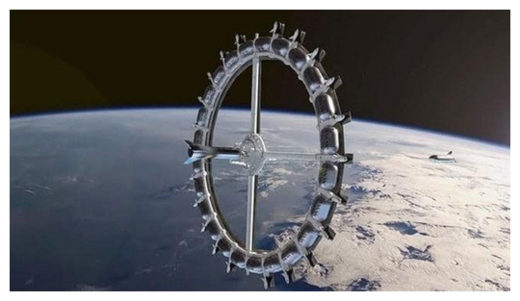 The large
"cruise liner in space
" is mainly for accommodation, and perhaps the ultimate available upmarket corporate events, etc. The Von Braun Space Station is designed by the Gateway Foundation, an interesting mix of obvious promotional zeal and what looks very like idealism.
I was looking for some background for the Gateway Foundation but didn't find any conventional corporate info. The actual ownership and
leadership include a few notables
who'd have the right to some credibility.
The idea of a luxury space station isn't new in theory, but as a project, it's a whole new ball game or several. You can see the
technical specifications on the Gateway page
.