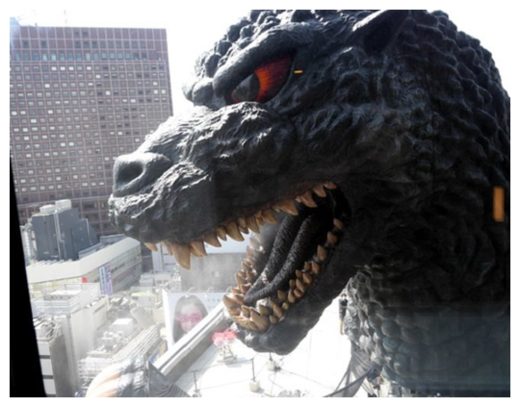 Mt. Fuji constellation joins the kaiju in the gamma-ray-filled heavens.
When
Godzilla
made his screen debut in 1954, he was, like most Japanese media of the era, designed just for Japan. But in the decades since, the King of the Monsters has expanded his dominion, appearing in theaters around the world.
That international recognition even earned the kaiju his own star on the Hollywood Walk of Fame, but now Godzilla finds himself among not just movie stars, but celestial ones as well, as
NASA has announced a Godzilla constellation
.