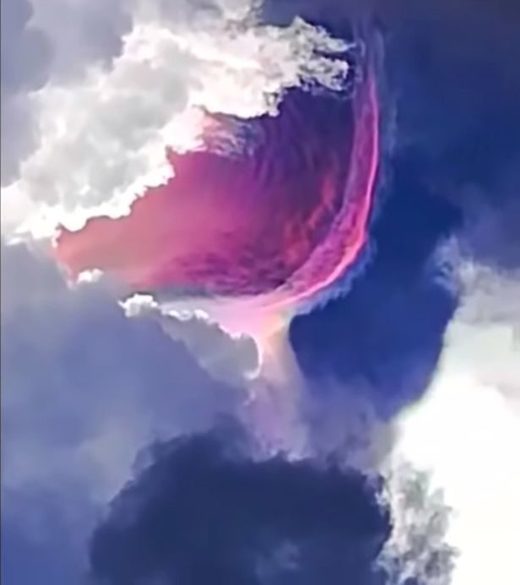 A mysterious cloud spotted above Trinidad has been dubbed a "volcano in the sky" by baffled onlookers.
Villagers were perplexed by the colourful anomaly that turned the sky an iridescent pinky-purple in the town of Tunapuna.
The weather formation appears to be motionless between the clouds and occasionally disappears.
Footage of the floating hue appeared online as witnesses captured it in awe.
The phenomena has left thousands guessing after the video was posted to a popular conspiracy Reddit forum.
Superstitious internet users have said the mass could be the "beginning of the end of the world" while others branded it "heaven on earth."
Others said the unusual light looks as though it is a "volcano in the sky."