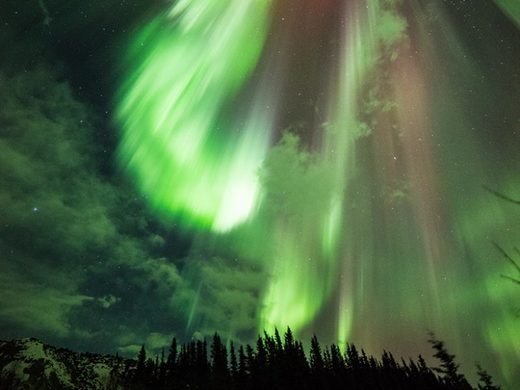 On St. Patrick's Day in 2015, people living
as far south as Tennessee
spotted brilliant green and red auroras glowing in the night skies. The northern lights-which are typically visible only at high latitudes-were caused by a space storm so intense it disrupted electrical fields on Earth's surface. Now, a new study helps to explain how space storms produce powerful, ground-level electric currents that disrupt power grids, gas and oil pipelines, and communication systems.
Scientists have long known that these currents, called
geomagnetically induced currents (
GIC
s), result from interactions between the fluctuating
solar wind
and Earth's
magnetosphere
, a region around the upper atmosphere dominated by the
magnetic field
that buffers our planet from space radiation.
The
ionosphere
, a pulsating layer of charged particles that produces auroras, also plays an important role.
Precisely how the storms produce the on-the-ground electric currents has been difficult to pinpoint, however.