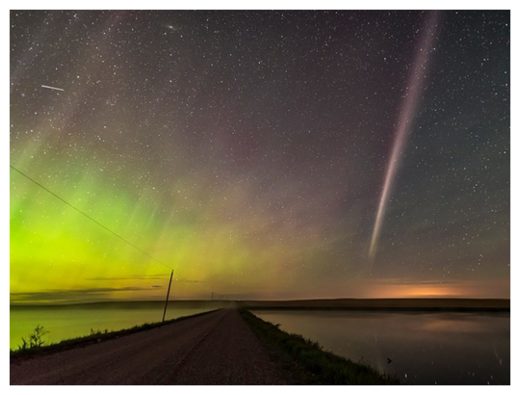 Earlier this year, researchers announced that long, narrow streaks of purple light occasionally observed in the nighttime sky are not a new type of
aurora
, as first suspected, but a
novel upper atmospheric phenomenon
. Dubbed Strong Thermal Emission Velocity Enhancement (STEVE) because of their association with fast-moving ions and hot electrons in Earth's
ionosphere
, these celestial lights are often visible at lower latitudes than most auroras and
appear to be caused by a different, and still undetermined, mechanism.
To better characterize STEVE,
Gallardo-Lacourt et al.
conducted the first statistical analysis of this optical phenomenon. Using NASA's Time History of Events and Macroscale Interactions during Substorms
(THEMIS) ground-based All-Sky Imager array
and the Canadian Space Agency's Redline Geospace Observatory (
REGO
) databases, the team identified and analyzed optical data from 28 STEVE events that occurred between December 2007 and December 2017.