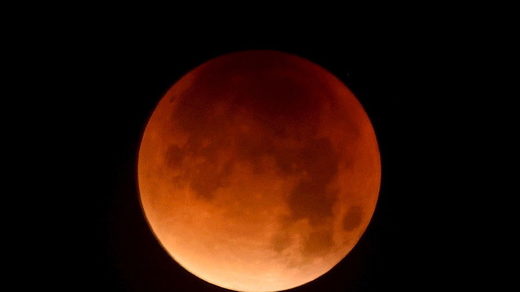 The Moon will put on quite the show at the end of the month, as a very rare, "super blue blood moon" will appear in the skies on January 31.
A super blue blood moon happens when three different lunar events happen at once - a supermoon, a blue moon and a blood moon combining to offer sky gazers a triple whammy of lunar treats.
A supermoon happens when the moon's perigee - when its orbit is closest to earth - occurs at the same time as a full moon. It makes the Moon seem much larger than normal, by about 14 percent, NASA
explains
.
A blue moon appears when there are two full moons in one month. Despite the saying, "once in a blue moon," these moons turn out about once every 2.7 years.