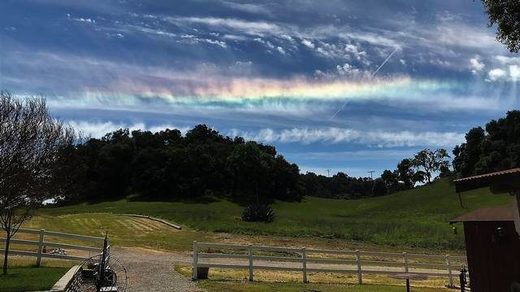 Bob Bowles took this beautiful photograph Monday at Suey Creek Road about five miles east of Nipomo.
"It was a horizontal rainbow, never seen anything like it. It hung out in the sky to the east of us and changed colors for about an hour," he said. "I don't know if we were the only ones that got to enjoy this; didn't hear anything."
At around the same time, Teri Hunter tweeted a similar image of a weird rainbow from Nipomo High School.
Looking at Bowles' photo, I was astonished by its mother-of-pearl-like iridescence; it was almost like looking at the inside of an abalone shell.