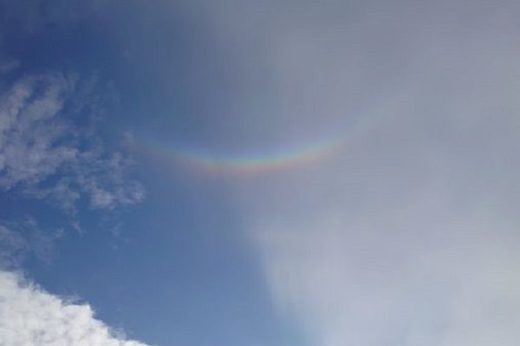 A rare 'upside-down rainbow' has been spotted in the sky above Hull.
Lee Middleton was walking near Swinderby Garth in Bransholme on Tuesday afternoon when his five-year-old son Tyler saw the unusual phenomenon.
He said: "Tyler saw it first and shouted that their was a rainbow in the sky.
"As I looked it blew my mind, the colours are the opposite way round to a rainbow I think - it was so strange, I had never seen anything like it.
"Of course we've all seen rainbows but a rainbow in the sky without rain? Incredible sight."
According to the
Met Office
, the 'upside-down rainbow' was actually a circumzenithal arc.