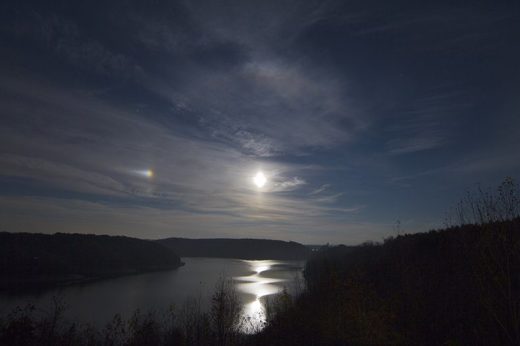 While there's no formal definition of a Supermoon, it's typically considered a full moon that occurs at perigee.
Perigee is the point in the moon's orbit in which the moon is closest to the earth.
A full moon at perigee will look up to 14 percent bigger and 30 percent brighter than a full moon that is located farthest from the earth, known as apogee.
Sunday night, we got something more than just a super moon!
Look at this -- it is a super rare moondog!