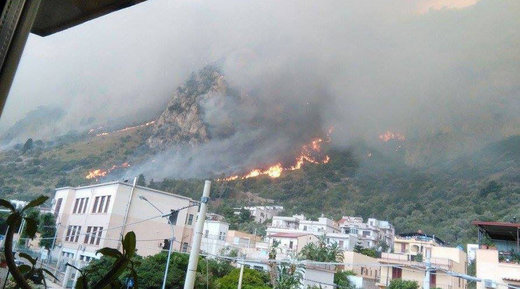 Police say they believe arsonists are behind a wave of raging wildfires which have engulfed several parts of northern Sicily resulting in evacuations, hospitalizations and substantial fire damage.
Firefighters have been battling more than 500 wildfires which broke out Wednesday and Thursday, spreading quickly due to strong winds and affecting the regions of Palermo, Agrigento, Trapani and Messina.
A number of homes were evacuated in Palermo and more than 15,000 were left without electricity, according to
ANSA
. Motorways and highways have also been closed as a result of the blazes.