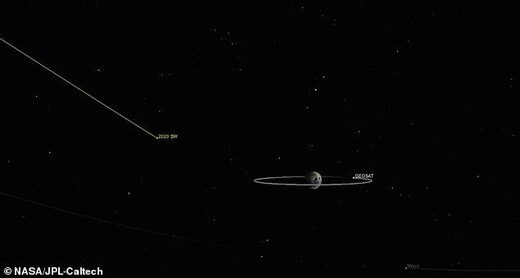 An asteroid the size of a bus is set to make a close flyby of Earth on September 24.
Dubbed 2020 SW, the object will travel pass some 13,000 miles from Earth, which is closer than moon and weather satellites floating in space.
After the asteroid was spotted by the NASA-funded Catalina Sky Survey in Arizona on September 18, follow-up observations determined it is 15 to 30 feet wide and will make its closes approach at 7:12am ET.
Experts say 2020 SW is not on an impact trajectory with Earth, but if it were, the space rock would likely break up in the atmosphere and become a fireball before hitting the surface.