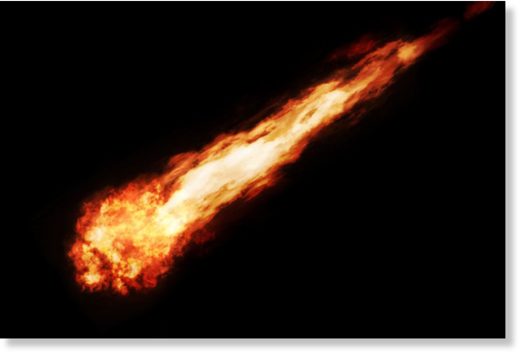 Fredericksburg-area residents reported that an object from outer space tore through the sky Tuesday, just before midnight, leaving in its wake a sonic boom heard by residents from Culpeper to Colonial Beach.
The meteor was "the brightest and most amazing fireball I've ever seen, in person or in any videos," wrote Chase K. of Dahlgren in his report to the American Meteor Society.
The night sky appeared like a giant lightning strike and it was almost as bright as daylight when the primarily red and orange fireball was seen, he said.
He didn't notice any sound, but
an observer who identified himself as William G. of Colonial Beach wrote in his report to the society that there was a loud boom and "ground shake similar to a military artillery round."