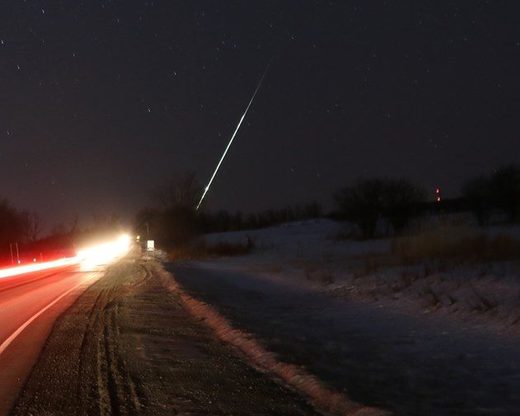 Photographer Colin Williamson snapped what he described as a 'fireball' across the sky last night.
"One of the most beautiful shooting stars I have ever seen," he tweeted. "This was awesome to see."
The photo he shared with us was taken at Grandview St. North in Oshawa by Victoria Ryszkowski, one of the journalism students Williamson teaches about night photography.