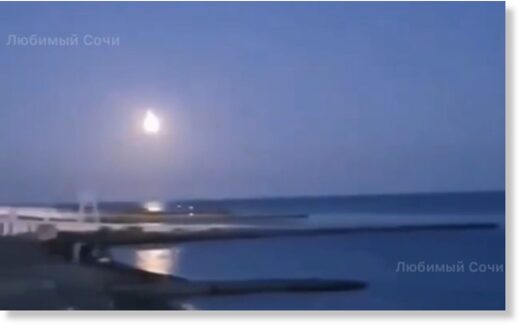 The meteor was seen streaking across the sky, before apparently burning up in the atmosphere.
A blazing meteor was spotted by locals in the sky over the Russian resort city of Sochi, located on the Black Sea coast.
According to local media reports, the meteor's descent was filmed by residents of the city's Lazarevskoye microdistrict on 7 December.