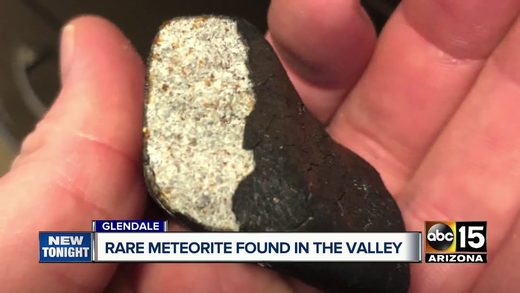 Not too many people saw the flash of light streak across the night sky in the Valley on July 26, but it turns out the meteorite that fell landed right in a Valley man's yard.
According to the American Meteorite Society,
only 12 people reported seeing it and one person heard a sonic boom. It came on a rainy, cloudy night with thunder and lighting, but what this one left behind has made history in Arizona.
Arizona University State Professor Laurence Garvie called it the fifth meteorite fall in Arizona and the first one in the valley.
Garvie explained that a fall occurs when witnesses see meteorites fall from the sky and the stones are then tracked to the ground. While meteorite "finds" are much more common, no one knows when the meteorites fell, they are just there.