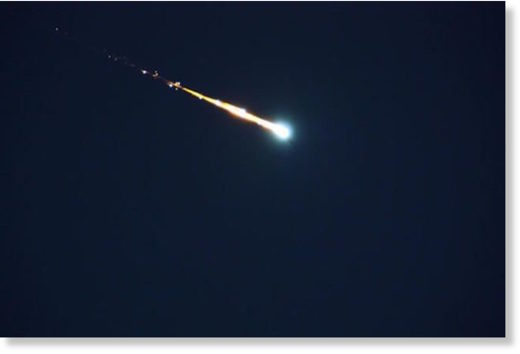 A breathtaking 'supermoon' visible in the Sussex sky last week led to another astral discovery for a Horsham woman.
Maggie Dellard went out into the garden of her home in Pines Ridge to look at the moon after seeing reports of the phenomenon on television - and was shocked to discover another startling spectacle.
"I looked up and there was this big meteorite flying over Tanbridge School," she said. "It was a big ball of fire with a tail behind it.
"I called out to my husband Keith to come and look, but it totally vanished by the time he came out."
Maggie, 73, said: "I just can't believe I am the only person in Horsham to have seen it. It couldn't have been anything else but a meteorite.