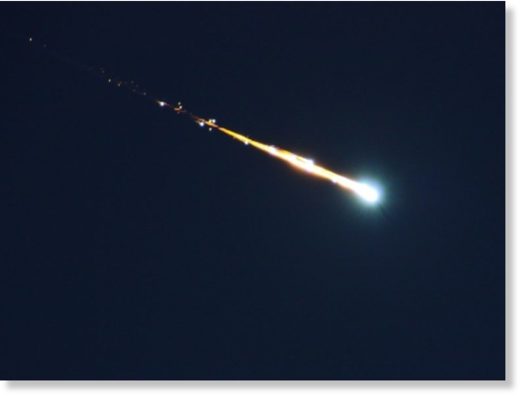 If you saw a vivid object race across the Jersey Shore sky early Friday evening, you're not alone.
More than 20 spotters reported seeing a fireball across portions of the Mid-Atlantic, according to a
reporting log
on the American Meteor Society website.
"Please tell me someone else saw the
huge fireball streaking east to west across the sky
south of Toms River a few minutes ago," Nick Cittadino posted on Jersey Shore Hurricane News at 6:30 p.m. Friday.
It was also spotted in Pennsylvania, Delaware, Maryland, Virginia, and North Carolina.