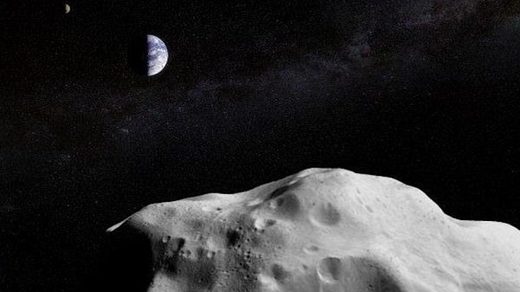 The largest asteroid from the group is bigger than the Great Pyramid of Giza in Egypt. According to the agency's Centre for
Near-Earth Object
Studies (CNEOS),
Earth will see a total of seven asteroids fly past on October 8
. As noted by CNEOS, these asteroids are 2019 TU, 2019 TW1, 2019 RK, 2019 TC1, 2019 SB6, 2019 TM and 2019 TS.
These asteroids will arrive starting early on Tuesday.
Although
most of these asteroids will approach Earth from very safe distances, one of them is expected to fly close to the planet.
According to CNEOS, 2019 T1 will zip past the planet from 0.00378 astronomical units or roughly 351,000 miles away, which is just slightly greater than the distance between the Earth and the Moon.