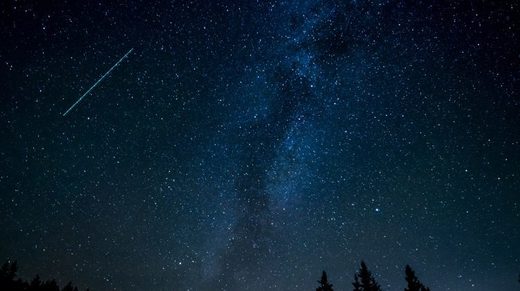 Witnessing what he believed to be a meteor slice across the early night sky on Dec. 11 was a big thrill for aerospace aficionado Doby Dobrostanski.
The 75-year-old Texada Island resident was sitting in his car in the BC Ferries parking lot at the Blubber Bay terminal,
when a ball of light traversed almost the half of the skyline in fewer than three seconds.
He said there was no sound.
"I spotted the meteor and in several seconds it was gone," Dobrostanski said.
This was no ordinary meteor, according to Dobrostanski, who has had his eyes fixed towards the night skies for decades.
Dobrostanski knows more than a little bit about meteors and astronomy. He said that he teaches various courses at aerospace camps on Texada Island.