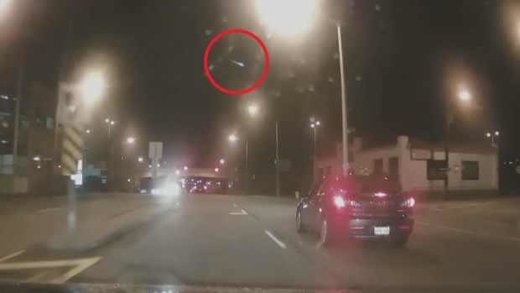 A bright streak of light crossing the sky over Ottawa-Gatineau early Monday morning has been reported by several residents.
Mary Dallimore was driving north along the Airport Parkway just before 6 a.m. after dropping her husband off at the airport when she saw it.
"There were no cars in front of me, no cars coming at me, no cars behind me and I had a clear view of the sky. It wasn't there and then it was there. It happened so fast. I saw this bright, bright, bright light go in an arc over the city, and then it just disappeared as fast as it came," Dallimore said by phone later Monday morning.
"I've never seen anything like it. It was brilliant and I hope to see something like that again."