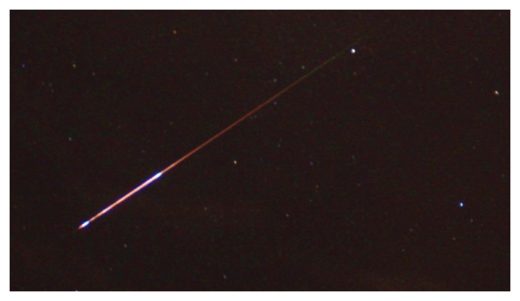 Dozens of people have reported seeing an impressive meteor shower over Townsville tonight.
The celestial event occurs when a number of meteors are seen to radiate from one point in the night sky.
Joe Martin saw the event from Bushland Beach at 7.06pm.
"I saw four or five lights that looked just like shooting stars or fireworks heading towards the ground,'' he said.
"Three of them got very bright, then I saw a flash. Then they were gone.