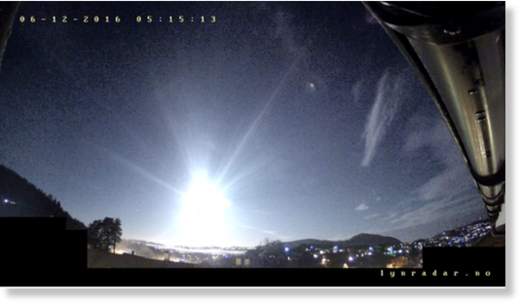 A huge greenish fireball exploded several times off Norway on December 6, 2016 sparking fears among residents from both western and eastern Norway.
The meteor, 50 times brighter than a full moon, turned the night sky into day at 5:15am. Many people were awaken by loud booms.
5:15 am, December 6, 2016, the sky off Norway suddenly lit up. A huge fireball exploded over the Norwegian Sea, southwest of Sogn og Fjordane. Reports of the glowing blue sky were reported as far south as Kristiansand.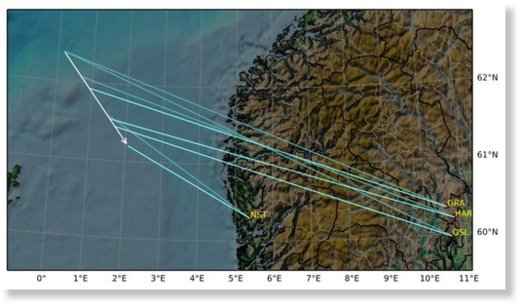 A camera from the Norvegian Meteor Network, situated in Olso some 500km away, captured the powerful sky event:
This next video was shot from Bergen, Norway: