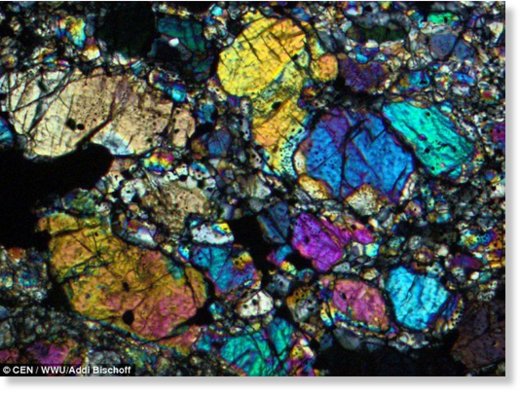 Scientists have discovered fragments from an extremely rare meteorite strike that took place above Germany earlier this month.
Experts from Munster said they are 'delighted' to recover several fragments identified as being of the 'LL Chondritenklasse' (LL chondrite) class of meteorite - mostly stone with very little metal inside.
The latest fragments, which struck the earth in the municipality of Stubenberg in Bavaria, are already being studied excitedly by experts, who anticipate more fragments will still turn up.
The fireball was spotted over Bavaria on 6 March.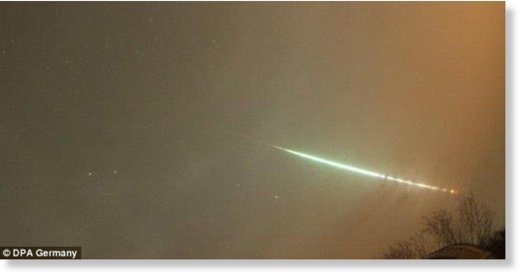 Meteorite expert Professor Dr Addi Bischoff from the Institute for Planetary Studies at the University of Munster (WWU) said: 'Alert sky watchers spotted the meteorites burning into the atmosphere on 6 March.
'By analysing images of the entry, we were able to locate the impact point and find fragments on the ground, in total weighing 40g.