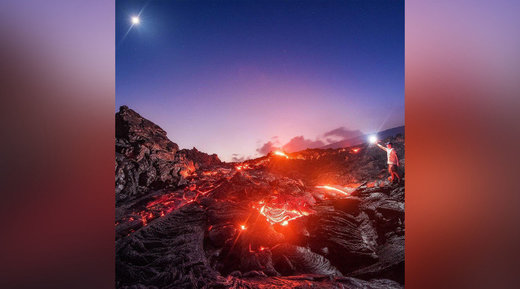 An incredible once-in-a-lifetime shot by a photographer in Hawaii saw him brave a volcanic eruption to find the perfect setting for his dramatic night sky image.
American photographer Mike Menzeul, 32, is
no stranger
to snapping stunning photos of nature at it's awesome best.
He captured the incredible images juxtaposing Earth's volcanic activity against the dark vastness of space while visiting Volcanoes National Park, Hawaii when he spotted a meteor soaring overhead.