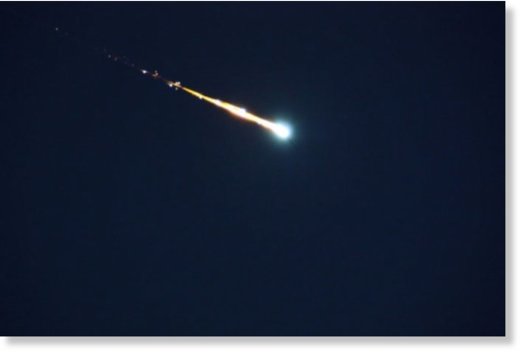 The Perseid meteor shower can also produce fireballs in the sky.
In fact, last night 14 fireballs were produced from the Perseid meteor shower.
Fireballs are meteors that have a glowing tail. They are officially rated fireballs if the glowing tail is brighter than Venus.
Mike Murray, astronomer at the Delta College Planetarium, says the Perseid meteor shower gives us the best chance all year to see fireballs. Fireballs are created when the larger meteors take a longer time to burn up and disappear. By larger, Murray says the fireball meteors are still only about the size of a pea.
NASA has a
camera network of 15 cameras pointing at the sky.
These cameras can see and record the fireballs. Groups of these cameras are located in the Southeast U.S., the Northeast U.S. and the Southwest U.S.