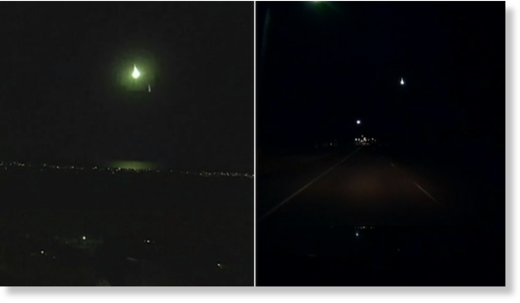 Some Queenslanders are counting their lucky stars after catching a glimpse of what's believed to be a bright meteor.
Tim Sayre and his wife were two skygazers left in awe when the night sky lit up above their car about 6.40pm on Monday.
They captured the shooting star on dashcam on McCarthy Road, in Bundaberg.
"Really a case of the right place, right time!" Sayre told 7NEWS.com.au.