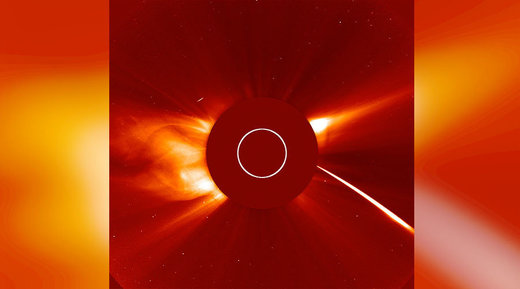 Stunning footage from the European Space Agency (ESA) and NASA's Solar and Heliospheric Observatory (SOHO) captured a bright 'sungrazer' comet as it darted toward our star at colossal speed on Thursday.
The space rock, composed of compacted ice and dust, was part of the 'Kreutz' family of comets, according to NASA.
This 'sungrazer'
group
of comets follows a related orbit in our solar system after breaking off from a huge comet centuries ago. Dozens have already been recorded evaporating in the solar atmosphere.