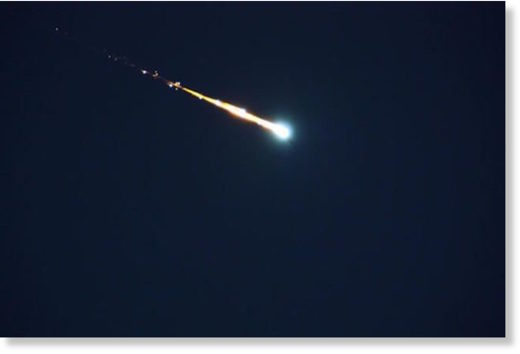 A mystery 'green flash' was spotted over Nottinghamshire and Derbyshire on Tuesday afternoon.
Dozens of people took to social media to talk about the unidentified flying object in the sky between 4pm and 5pm.
"I've just seen a bright light streak across the sky going Northwards in Beeston," said one user on the Beeston Updated page. "It wasn't a firework or aircraft."
Debbie Pickard, of Ilkeston in Derbyshire, said she saw "three flashes of green light" as she looked out of her office window during the evening on January 8.
The 37-year-old principal added: "It was as if something shot through the houses. It did not look very high and it looked like it was travelling horizontally.
"I checked the range that drones could travel, as I heard a lot of talk about it in Beeston, which is a good few miles away, so it couldn't have been that.