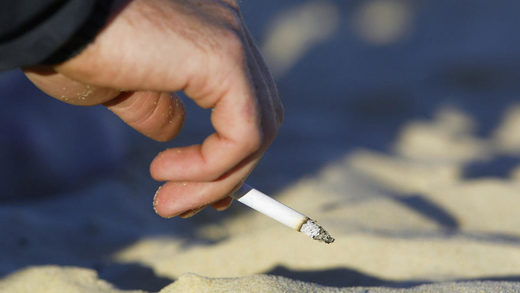 Gov. Phil Murphy signed a bill Friday banning smoking at New Jersey's public beaches and parks, yet local communities can explicitly opt out and set aside a small section for smoking.
The Democratic governor signed a measure that was passed by the state Legislature last month. While advertised as a ban,
it still leaves room for towns to permit smoking in designated areas of their beaches and parks.
Like previous versions of the bill that have failed, the bill doesn't specify
who would be responsible for enforcing it
: lifeguards, police or someone else. Murphy said it shouldn't be lifeguards, but left it to towns to decide enforcement measures.
"A lifeguard is there to save lives, first and foremost, for people in the water" Murphy said. "I don't want to add an extra burden to the lifeguard and take him or her away from their primary mission."