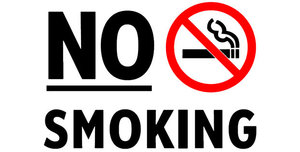 On Tuesday, the Alabama House passed a bill that aims to stop adults from smoking tobacco products in a motor vehicle while any minors are present. Birmingham-Democrat State Rep. Rolonda Hollis filed
HB26
in an effort to protect minors who cannot protect themselves from harmful tobacco products.
"We aren't saying you can't smoke, and we aren't saying what to do with your body," Hollis told AL.com. "We just want to look out more for the kids."
Hollis was inspired on a date night with her husband, he lit a cigarette in the car while they were out and Hollis said she could hardly breathe.
"If I can barely breathe, I'm sure children can barely breathe," said Hollis.