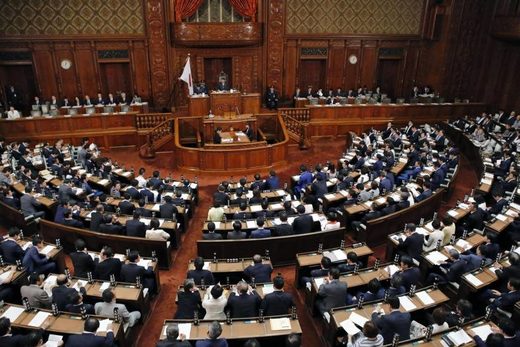 The Lower House on Tuesday passed a bill that will allow casinos to open in Japan, despite concerns over gambling addiction and casino-related antisocial behavior.
Prime Minister Shinzo Abe's government has sought to introduce casinos within "integrated resorts" that include hotels, conference rooms and event facilities, claiming that the new casinos will attract more overseas visitors and spur regional economies.
The ruling bloc, led by Abe's Liberal Democratic Party, aims to promptly begin the bill's deliberations in the Upper House and ensure its enactment by extending the current Diet session beyond Wednesday, the scheduled close of the current 150-day ordinary session.
But opposition parties, including the leading Constitutional Democratic Party of Japan, is set to step up their efforts to block deliberations on the bill in the House of Councilors.