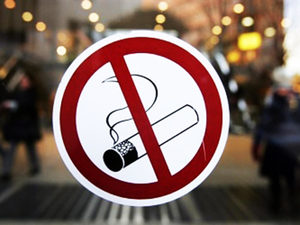 The campaign against smoking will be toughened in Turkey. The country seeks to strengthen the smoking ban in a bid to reduce the risk that threatens lives of millions.
Back in 2008, Turkey introduced legislation banning smoking in workplaces and enclosed public spaces. The smoking ban also covers public transport. Penalty for smoking in public and enclosed places is 88 TRY (about $25).
The Turkish Health Ministry announced that the ban may also be introduced on smoking in private cars.
The Ministry also said single standards will be applied to imported tobacco products, as well as those manufactured in Turkey.
"A tobacco producing company's brand and logo cannot occupy more than 5 percent of the area on a pack of tobacco product," said the ministry.
New wave of bans on use of tobacco products have been in effect in Turkey from January 2015, adopted under a state program against smoking. All the tobacco products sold in Turkey have black packages to be less attractive.
Smoking in Turkey is extremely popular at all levels and age categories of society. Turkish people consider smoking almost as a favorite pastime.
The country is one of the highest tobacco harvesters and producers in the world.
Some 31 percent smoke in Turkey with 89 percent of their children constantly exposed to second-hand smoke, according to Regional Tobacco Cessation Program.
In 2015, tobacco consumption in Turkey was at
125 billion
, including contraband cigarettes and loose tobacco.
Despite government's determined attempts to halt the spread of smoking and increasing prices on tobacco products, the number of smoking people in Turkey is still high.
President Recep Tayyip Erdogan is the initiator of a large-scale war against the habit.