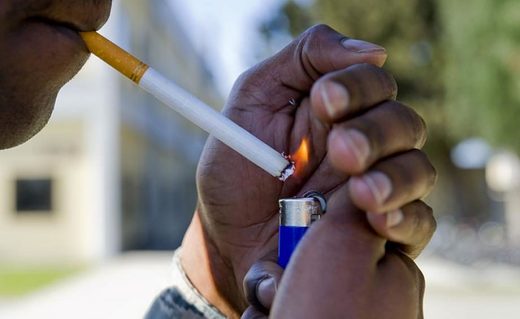 There are plans in motion to ban smoking on multiple Rotterdam streets in the area around Erasmus MC, the Rotterdam University of Applied Sciences and the Erasmiaans Gymnasium, AD reports. According to non-smokers association Clean Air Nederland, if these plans succeed,
Rotterdam will be the first municipality to implement a smoking ban for entire streets.
The smoking ban is the initiative of the hospital and two educational institutions. "We have trouble with dumped cigarette butts and are thinking about the health of the 30 thousand students, pupils, patients and employees who are here on a daily basis", a spokesperson for the Rotterdam University of Applied Sciences said to the newspaper. To prevent their smokers from just moving to the neighboring premises or the intervening streets, they want to ban smoking on Zimmermanweg, Wytemagweg and the corner of Museumpark.
The three institutions sent a letter to Rotterdam Mayor Ahmed Aboutaleb just before the summer holidays, asking him to make the smoking ban official. "We can restrict smoking on our own premises, but for rules and enforcement in the public space we really need his support", the Rotterdam University spokesperson said to
AD
. "Although we think it is a matter of habituation. In the past, people were allowed to smoke in many workplaces, now no one would even consider that.
Not smoking is the new norm.
"
The municipality of Rotterdam hasn't approved the ban yet, but is sympathetic to it, a policy maker said to the newspaper. "Rotterdam is at the forefront of anti-smoking measures. This is a good example of that. We already asked the government for advice on how we can fit a smoking ban into the General Local Regulation."
According to Clean Air Nederland, Amstelveen and Groningen already have smoking bans in their General Local Regulations, but don't use it for entire streets. Rotterdam will be the first municipality in the Netherlands to do so.