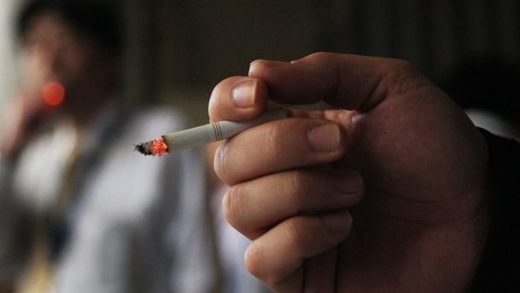 The Health Ministry is seeking to expand the ban on smoking in public places to several currently exempted venues, including outdoor events, sports fields and playgrounds.
The rules have been submitted to the Knesset Labor, Welfare and Health Committee and will take effect once the committee approves them.
Aside from the ban on smoking at open-air events, which tend to be very crowded, the new rules would also ban smoking everywhere in hospitals - though they do allow hospital directors to designate certain areas as smoking areas.
In addition, smoking will be banned at any place used for physical activity, such as sports fields and playgrounds; in covered or underground parking lots; and at zoos. However, like hospital directors, zoo directors will be able to designate specified smoking areas.
In addition, the ban on smoking in kindergartens and government offices will be extended to a radius of 10 meters (about 33 feet) around them, as is already the case for schools.
This is to prevent smokers from congregating around the entrances and subjecting anyone who wants to enter or leave to their smoke. Nevertheless,
government agencies will be able to designate certain areas as smoking areas.
The new rules were submitted after health professionals and members of the public accused the ministry of not doing enough to combat smoking. Last year, some 8,000 deaths in Israel were attributed to tobacco smoking.
In a joint statement, the Israel Medical Association's public health organization and the Israel Cancer Association called the new rules "important but insufficient." Therefore, they said, they would oppose the changes, which would merely mislead the public into thinking the problem had been solved.
"To protect the public - especially children and infants -
making public venues smoke-free must be the default option," they wrote.
"The question must be 'Where is smoking permitted?' Not 'Where is smoking forbidden?'"