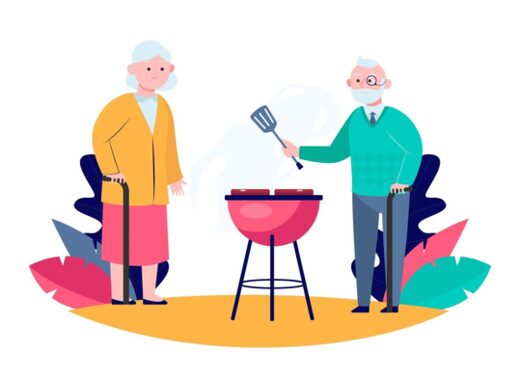 A sea change is underway. Ten years ago, it was heresy to propose that a ketogenic (a.k.a low carb high fat) diet was in any way healthier than the low fat high carb diet supported by public health authorities. It was branded a "gimmick" diet. In some places, doctors who prescribed it to their patients risked having their medical licenses revoked.
The German physicist Max Planck is often misquoted as having said that "science advances one funeral at a time". Well, the man who gave birth to the low fat high carb dogma, Ancel Keys, died in 2004. His first generation of acolytes have now joined him in oblivion. The men (they were with very few exceptions all men) who created the current dietary guidelines back in the late 70's and early 80's are also gone, after having presided over a massive explosion in the number of people suffering from obesity and type 2 diabetes.
The newer generations of nutrition researchers do not appear to be as wedded to the old dogma. This is visible in the increasing number of studies being published on a ketogenic diet. Some of these are even appearing in the most prestigious and conservative nutrition journals.
One such
study was recently published in Advances in Nutrition
, a journal owned by the American Society for Nutrition. It was a systematic review looking at randomized trials of a ketogenic diet as a treatment for Alzheimer's disease, which is the most common cause of dementia. We're going to get to that study in a minute, but first, a little detour.
There is some evidence to support the notion that dementia can in part be caused by a high carbohydrate diet. An observational study was published back in 2012 in
The Journal of Alzheimer's Disease
in which 937 elderly people were followed for four years. The median age at the start of the study was 80 years, and at the beginning, all the participants were asked to fill in a diet questionnaire and were also evaluated for cognitive function. Four years later, 200 of the 937 participants had developed some level of cognitive impairment.