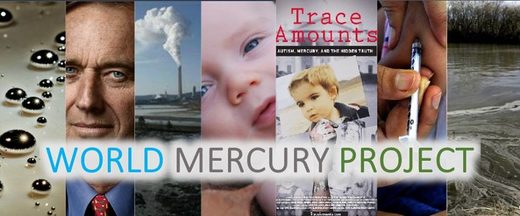 Robert De Niro and Robert F. Kennedy, Jr.
held a press conference today
at The National Press Club in Washington, D.C., where they publicly discussed their efforts to thoroughly examine the links between mercury and vaccines.
The Hollywood legend and Kennedy announced their partnership with the
World Mercury Project
, which was founded in November 2016, with the goal being to "find a missing piece of research associated with mercury." The group announced a $100,000 reward for research into exposing the connection between mercury and developmental abnormalities in children —
noting that the majority of the current body of research has been tainted by conflicts of interest relating to those conducting the studies.
Kennedy currently serves as Chairman of the nonprofit advocacy group, while De Niro has publicly supported the group's mission in the past. According to its website, the WMP works to "create a world free of the devastating effects of mercury."
The group has publicly spoken out about against vaccines with mercury, and argue those vaccines have caused an increase in neurological disorders among children.
During the press conference, Kennedy noted that there is a vast censorship regime taking place in America, due to the massive amounts of money involved in Big Pharma, that disallows any public discussion about the issue of vaccines - with those attempting to do so being labeled "anti-vaccine" as a means of marginalizing them.