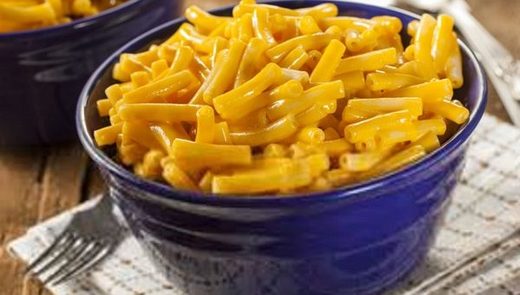 Lovers of boxed mac and cheese, prepare to take a hit. According to
a recent test
conducted in a lab in Belgium, if you're eating the powdered cheese that comes in the box, you're probably also eating a group of chemicals called phthalates that are used to soften plastics.
The Coalition for Safer Food Processing and Packaging
bought
30 different cheese products from store shelves in the U.S. — 10 different kinds of mac and cheese with cheese powder, five different types of processed sliced cheeses, and 15 varieties of natural cheese — then shipped the package to the
Flemish Institute for Technological Research
. The institute did not list the brand names of the products they studied.
Nevertheless,
they tested each sample and found significant levels of phthalates in all but one of the products. On average, phthalate levels in the powdered cheeses were found to be twice that found in sliced cheeses and four times found in the natural varieties.
Unlike the European Union and countries like Japan and Argentina, which have
banned
phthalates entirely, U.S. restrictions on the use of the chemicals are
limited
. As such, phthalates are in the plastic materials, like tubes and pipes, used to process the cheese, and are found again in the product's packaging. The phthalates simply leech into the food.