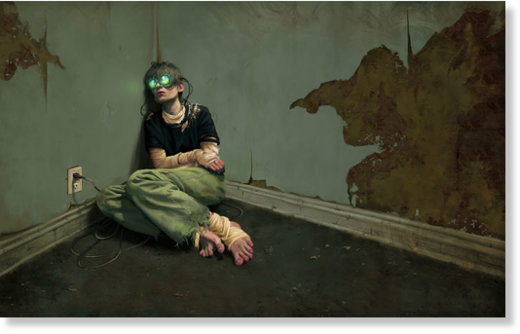 Not so far in the future, your doctor might prescribe playing a few games in virtual reality to ease aches and pains, rather than popping a pill.
That's Matthew Stoudt's hope, anyway. He's the CEO of
AppliedVR
, a startup that's building a library of virtual-reality content for alleviating pain and anxiety before, during, and after medical procedures. The company is working with hospitals and doctors to get patients using the technology on Samsung's Gear VR headset and to study its effectiveness as well.
So far, the company has created three different virtual-reality pain applications, as well as one for reducing anxiety, Stoudt says, and it's using some third-party content, too. Headsets running AppliedVR's platform are being used in hospitals, doctors' offices, and clinics for things like drawing blood and administering epidurals, as well as for pain management after operations.