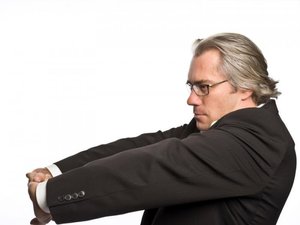 We've all had the experience of standing up and hearing a loud pop in our back or hip, or trying to tiptoe through the house only to have our foot make a cracking sound each time we take a step. So what's happening in our joints when this happens, and is it a bad sign?
What if we purposefully crack our knuckles? Will we get arthritis like our parents used to tell us?
The noise we hear when our joints pop is likely to be due to movement of the tendon over bone. Tendons attach muscles to bones and are a bit like elastic bands that stretch over joints. It is thought tendons can make a popping noise when they move quickly across a joint.
When a joint moves, the position of the tendon changes relative to the joint. Sometimes the tendon will shift its position slightly, causing it to make that popping sound as it snaps back to its normal place. This noise is quite normal whether it's loud or soft, or happens frequently or not.