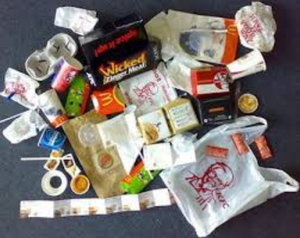 A new study shows common plastic packaging steeps food in industrial chemicals.
As if it weren't already enough of a headache to find non-toxic, safe and healthy food to eat, a recent study published in the journal
Environmental Health Perspective
reveals that the packaging used to contain certain food products can impact your hormones. Researchers for the study found that people who eat more fast food have significantly increased rates of phthalates—industrial chemicals used to make plastics—in their systems. The study authors attribute the trend to those chemicals seeping from plastic packaging into foods.