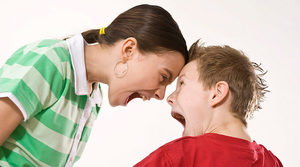 Scientists appear to have conclusive proof that ADHD is a physical condition - and not just erratic behavior in children. Evidence has been revealed in scans that show structural differences in the brains of sufferers.
Attention Deficit Hyperactive Disorder (ADHD) results, in essence, in sudden bursts of hyperactivity, coupled with inattention and a frequent inability to focus. Children particularly suffer, especially with school work and relationships with parents. But the symptoms may continue into adulthood. The causes of ADHD remain disputed.
A new study, the largest ever of its kind, may shed light. The lead author, Martine Hoogman of Radboud University Medical Centre in the Netherlands,
says the data
"confirm that people with ADHD have differences in their brain structure and therefore suggest that ADHD is a disorder of the brain."