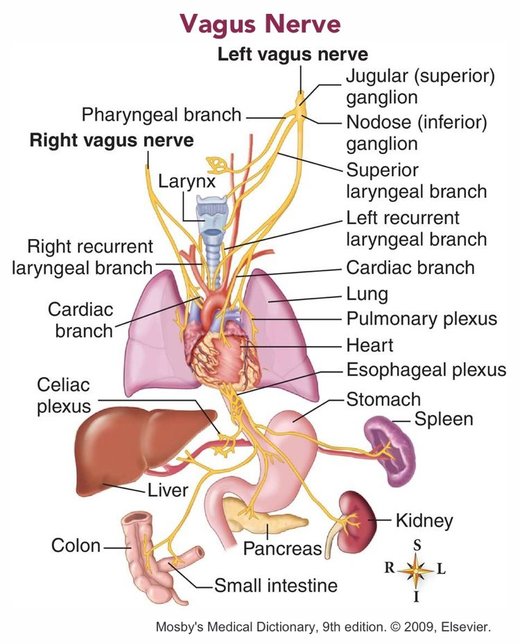 In recent years, I've regularly vouched for the gut as our long-abused secondary brain. Given what most of us grew up learning in school, it can feel like a mammoth shift. Science and philosophy have long revered the brain as seat of consciousness, even the seat of humanity itself. But when it comes down to it, everything is interconnected.
Our consciousness extends well beyond the brain
. How we feel and who we are encompasses a much more expansive and intricate system than any of us learned in high school biology. At the center of this paradigm revision is something called the vagus nerve.
Vagus...as a word it sounds a little off-putting. If someone called me a vagus, I'd probably be mildly offended. But the literary origins of this word are actually kind of mystical: "vagus" in Latin translates to "wandering." And I'd struggle to find a more apt definition.
The vagus nerve runs from the base of the brain, through the neck, and into the chest and stomach, reaching all the way to the gut. It's regularly likened to a highway, whereby vast multitudes of nerves are constantly "driving" to almost every organ in the body, delivering vital messages and returning to the brain with their own little snippets of info. Around 80% of these nerve fibers are directed outwards from the brain, while the remaining 20% or so work in reverse to send commands back to the brain from the various corners of the body.