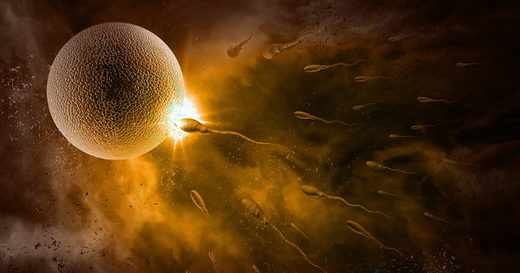 In the Emmy Award-winning new series
The Handmaid's Tale
, a chilling new picture of a dystopian society emerges.
Environmental contaminants
are causing decreased sperm production among men, couples having difficulty conceiving and children being born with numerous health concerns. When I first read Margaret Atwood's book
The Handmaid's Tale
in the 80's, I thought it was a science fiction novel. Never did I imagine that it was a plausible vision of the future.
The troubling reality is that we are seeing a huge increase in both
chronic disease
(over 50% of adults have at least one) and reproductive health issues. The primary force behind the increase in chronic diseases has been unmasked. The sheer amount of toxins overwhelming our body's own detoxification systems, while simultaneously dysregulating the immune and endocrine system, is making us all sick. The CDC reports that over 100 toxic chemicals and
metals
out of the 212 that were measured (which is but a small fraction of the thousands of chemicals humans are exposed to daily) are present in the average U.S. resident.
[i]
This load is a prime causative factor for the majority of the epidemic of chronic diseases in the U.S. and must be addressed. Studies have shown that even our babies are being born pre-polluted. Heavy metals like lead and
mercury
, flame retardants,
pesticides
, herbicides, Bisphenol A and phthalates have been found in their cord blood, amniotic fluid, and breastmilk.
[ii],[iii],[iv]