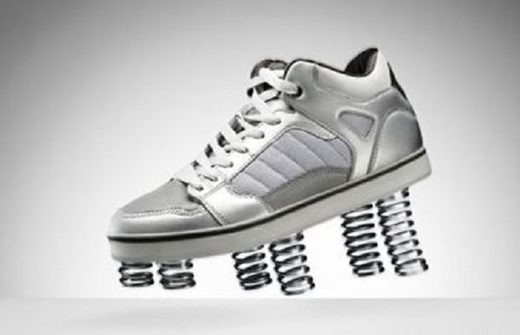 Highly-cushioned running shoes are meant to protect against injuries, but they may actually do the opposite by changing the way we run, research suggests.
Humans have been running for hundreds of thousands of years, and of course for most of that time we ran barefoot.
Modern running shoes were actually only invented in the 1970s. Since that time, back, hip, knee and ankle overuse injuries, including tendonitis, and muscle disorders have only increased.
So health experts came up with what they thought was a novel approach--namely that "we need more support from our footwear." Nothing could be further from the truth.
Every year, it's estimated that at least one-third of runners get stress fractures, shin splints or muscle or joint injuries caused by repeated pounding of the pavement. Many shoe manufacturers have added extra padding to try to soften the impact on the legs,
but injury rates have not decreased
as a result.
A new study suggests this is because the extra cushioning changes the spring-like mechanics of the legs as they run, which actually means we experience more tissue damage with every stride.