Health & Wellness
---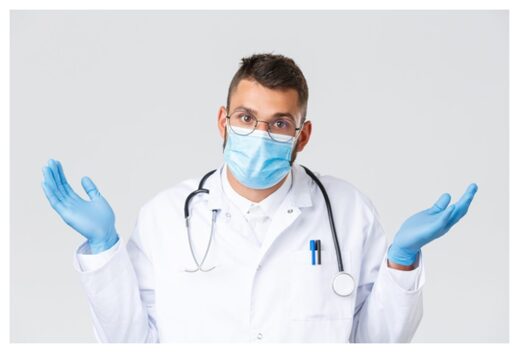 I'm very interested in how doctors think. How do we use the information gained from talking to and examining a patient to reach a reasonable list of likely diagnoses (a so called "differential")? When we order a test, what specifically are we looking for, and how will we react to the result that comes back? More cynically, I'm curious about the extent to which we understand what the test result actually means.
And what are the odds that we will make a correct decision based on the answer we get back?
I think that anyone who has even a partial understanding of what doctors do understands that
the practice of medicine, although based on scientific knowledge, isn't a science. Rather it is an art form.
And as with all art forms, there are those who excel, and those who plod along, occasionally producing something nice or useful. Most people are probably aware of the fact that if you go to five different doctors with a problem, there is a significant probability that you will get five different answers. Medicine is so complex, with so many different variables to consider, and doctors themselves are so varied in terms of how they think and what they know, that the end result of any one consultation will often vary wildly.
One of the things that always needs to be estimated in any individual consultation is probability. What is the probability that the breast lump is cancer? What is the probability that the fever is due to a serious bacterial infection? When faced with these questions, I think most doctors are more like an experienced chess player than a robot. They act on a feeling, not on a conscious weighing of probabilities.
Doctors with a nervous disposition therefore order more tests and prescribe more antibiotics, while those with a more relaxed disposition order fewer tests and prescribe fewer antibiotics.
But how good is the average doctor?
---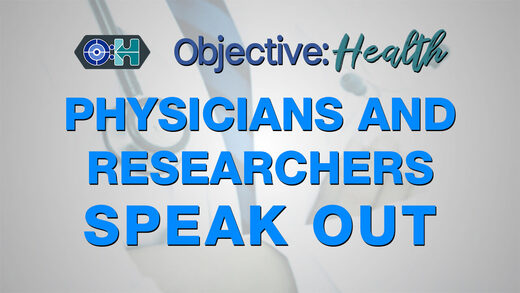 "You're not a doctor!" How many times have we had this appeal to authority thrown in our faces when trying to make an argument against the dominant narrative of the day? The authoritarian mindset will only accept arguments, no matter how logical and well-reasoned, if they're coming from the mouth of a properly respected authority figure, like a doctor.
This is why it is so valuable when doctors speak out against the narratives of the day. When an authority figure comes forward with narrative shattering info, at least some people (those not too under the spell of the talking heads in the mainstream media) might actually take notice and may even start to think.
On this episode of Objective:Health, we look at some of the brave doctors who have stepped up to speak publicly about the failures of the Covid narrative.
For other health-related news and more, you can find us on:
♥Twitter:
https://twitter.com/objecthealth
♥Facebook:
https://www.facebook.com/objecthealth/
♥Brighteon:
https://www.brighteon.com/channel/objectivehealth
♥LBRY:
https://lbry.tv/@objectivehealth:f
♥Odysee:
https://odysee.com/@objectivehealth:f
And you can check out all of our previous shows (pre YouTube) here:
♥
https://docs.google.com/spreadsheets/d/16H-nK-N0ANdsA5JFTT12_HU5nUYRVS9YcQh331dG2MI/edit?usp=sharing
Running Time:
00:34:40
Download:
MP3
— 31.8 MB
---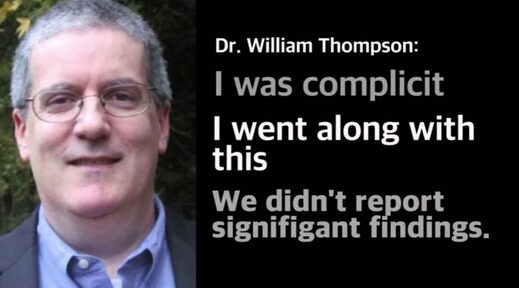 Here is the full statement by current CDC Senior Scientist on Vaccine-Autism questions: Dr. William Thompson. Stay tuned to this website for an update on the story, soon.
I regret that my [CDC] coauthors and I omitted statistically significant information in our 2004 article published in the Journal of Pediatrics.

My primary job duties while working in the immunization safety branch from 2000 to 2006 were to lead or colead three major vaccine safety studies. The MADDSP MMR-Autism Cases Control Study was being carried out in response to the Wakefield Lancet study that suggested an association between the MMR vaccine and an autism-like health outcome. There were several major concerns among scientists and consumer advocates outside the CDC in the fall of 2000 regarding the execution of the Verstraeten study.
---
RT
Mon, 21 Jun 2021 14:52 UTC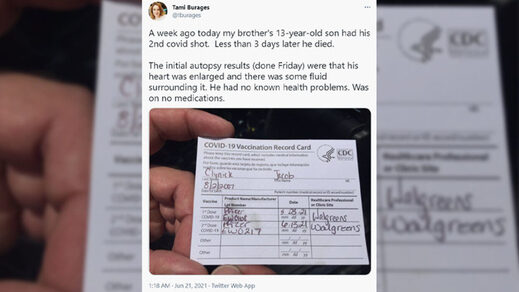 A 13-year-old boy allegedly died from heart problems after getting his second dose of Pfizer's Covid-19 vaccine, according to a viral Twitter post, as health officials begin to link cases of heart inflammation in kids to the jabs.
A Twitter thread went viral on Sunday after a woman claimed that her brother's 13-year-old son had died less than three days after receiving his second dose of Pfizer's Covid-19 vaccine.
"The initial autopsy results (done Friday) were that his heart was enlarged and there was some fluid surrounding it. He had no known health problems. Was on no medications," Tami Burages wrote, with a photo apparently showing her nephew's Covid-19 vaccination record card.
---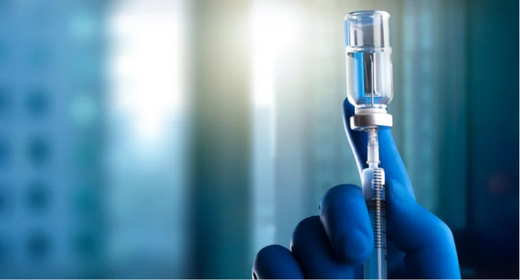 I always get vaccinated. I have been fully vaccinated with the Moderna COVID vaccine. My three daughters have all been vaccinated.
I recently learned that
these vaccines have likely killed over 25,800 Americans
(which I confirmed 3 different ways) and disabled at least 1,000,000 more. And we're only halfway to the finish line. We need to PAUSE these vaccines NOW before more people are killed.
The CDC, FDA, and NIH aren't disclosing how many people have been killed or disabled from the COVID vaccines. The mainstream media isn't asking any questions; they are playing along. YouTube, Facebook, Twitter, and others are all censoring content that goes against the "perfectly safe" narrative so nobody is the wiser. Tony Fauci, the "father of COVID," is still in his job even though all of this is his fault. Cliff Lane, who reports to Tony, is still sandbagging early treatments so that people will falsely believe that the vaccine is the only option. The Democrats are still asleep at the wheel by refusing to request Fauci's unredacted emails from the NIH which will prove he covered up the fact he created the virus in the first place. Biden is clueless urging Americans to vaccinate their kids with a deadly vaccine that has likely killed more than 25,000 Americans so far. Academics in the medical community are nearly all clueless, urging people to get the safe and effective vaccine. When I tried to bring this to the attention of leading academics they told me I was wrong and not to contact them ever again. Sound too hard to believe? I don't blame you. But there is a reason that this article is the most popular article that has ever been on TrialSiteNews with over 1M views so far. It's because everything I've said is true. And nobody will debate me live about it. They all refuse.
---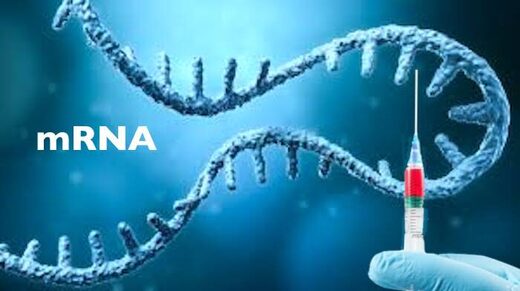 On the
Dark Horse Podcast
,
Dr. Robert Malone, creator of mRNA vaccine technology,
said the
COVID vaccine lipid nanoparticles
— which tell the body to produce the spike protein —
leave the injection site and accumulate in organs and tissues.
On June 10, Dr. Robert Malone, creator of mRNA vaccine technology, joined
evolutionary biologist Bret Weinstein, Ph.D.,
for a 3-hour conversation on the
Dark Horse Podcast
to discuss
multiple safety concerns
related to the Pfizer and Moderna vaccines.
In this
short outtake
from the full podcast, Malone, Weinstein and tech entrepreneur
Steve Kirsch
touch on the
implications of the controversial Japanese
Pfizer biodistribution study
.
The study was made public earlier this month by Dr. Byram Bridle, a viral immunologist.
They also discuss the lack of proper animal studies for the new mRNA vaccines, and
the theory
, espoused by virologist Geert Vanden Bossche, Ph.D., that mass vaccination with the mRNA vaccines
could produce ever more transmissible and potentially deadly variants.
---
Scott Morefield
Townhall
Tue, 15 Jun 2021 17:56 UTC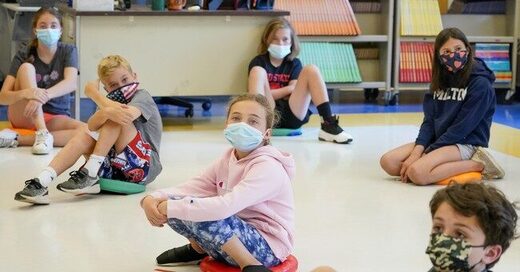 We've been told for well over a year that widespread forced public masking should be implemented because, even if only moderately to slightly to negligibly effective at curbing the spread of COVID-19, there are ZERO drawbacks.
"What's the harm?" they ask.
"It's only a minor inconvenience," they bleat.
"If it saves ONE LIFE, it's worth it!" they implore.
Meanwhile, we on Team Reality have not only continued to point to real-world
data
that shows masking to be
entirely ineffective
, we've also maintained that forced public masking, especially long-term, has negative societal and even
health ramifications
that the powers-that-be are all-too-happy to ignore in subservience to their newfound face mask god.
It only stands to reason that one of those health ramifications would be the fact that millions of people, particularly children, have been forced to wear and carry around pieces of cloth they've continually breathed through for hours on end. What lurking pathogens might be found on these disgusting contraptions being incessantly handled, stuck in pockets, and mindlessly tossed on books, tables, and desks? Well, one group of Florida parents sent a batch of masks worn by their children to a lab to find out. And yeah, you'll probably need to make sure you aren't eating dinner anytime soon before you digest THESE results.
---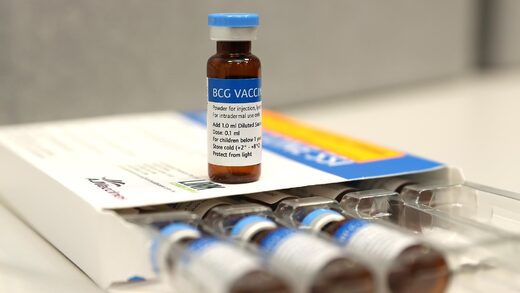 There are indications that BCG revaccination might protect against Covid-19. The latest results come from
a
Greek study
published as an as yet un-peer reviewed preprint on
medRxiv.
BCG - Bacillus Calmette-Guérin - celebrates its 100th anniversary this summer and
remains the only approved vaccine against tuberculosis
. Developed by French bacteriologists Albert Calmette and Camille Guérin from a bovine relative of
Mycobacterium tuberculosis,
it was first given to an infant in a Parisian hospital in July 1921.
It was recognised early on that BCG vaccination appeared to reduce death from diseases beyond just tuberculosis. Immunologists have long suspected that this live vaccine primes the immune system to better fight infection.
Last year, it was hypothesised that BCG vaccination may
protect against Covid-19
.
Comment:
It appears that the studies fail to acknowledge the critical point that, for the vast majority, no vaccine at all is required, because Covid-19 is a relatively harmless virus.
However, it's worth noting that this further highlights that there are drugs and vaccines with an established safety and efficacy record available to mitigate the effects of Covid-19, but, for some reason, the establishment have intentionally blocked their usage; instead opting for highly experimental and 'novel' drugs and practices (such as mRNA vaccines, masks, lockdowns, and social distancing) that appear to be not only making the virus more virulent but are leading to a surge in serious side effects and death:
Also check out SOTT radio's:
---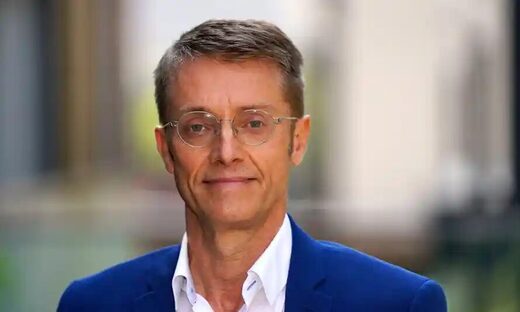 Oxford University trial reports cocktail of manmade antibodies reduces fatalities by a fifth.
A new drug has been found to cut Covid deaths by a fifth among the sickest patients in hospital and may change official practice so that every patient with coronavirus will have an antibody test before they are admitted.
The Recovery trial based at Oxford University has found a third drug that can help Covid patients recover in hospital - but this one is the first to tackle the virus itself, rather than the inflammation that develops in the later stages of the disease.
Comment:
So that's two Trump-associated treatments that were ridiculed in the media even though they work. It's almost as if the media simply dismissed the treatments due to their association with Trump and not based on the merits of the drugs themselves.
See also:
---