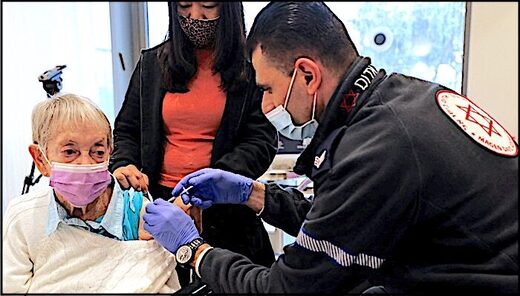 Detected fraudulence aside,
there is no stronger criticism of a study than refuting the key result by using the study data.
That opportunity does not arise often.
I present a striking example, pertaining to
a study from Israel
. Trying to be methodical, my article is somewhat on the long side, but the implications at the end are radical and broad.
Goldin et al. estimated the effectiveness of the Pfizer vaccine on several Covid-related outcomes, including death, in residents of long-term care facilities in Israel (mean age of 83 years). The large cohort (over 43,000) was heavily skewed towards vaccinated residents (90%).
Only about 4,000 residents were not vaccinated.
Using a statistical method called survival analysis, the authors reported two age-adjusted values of vaccine effectiveness (VE) against Covid-related death:
Skipping ten days after the first dose, VE was 72%.
Skipping about seven days after the second dose, VE was 85%.
Goldin et al. also
analyzed all-cause death as an endpoint,
which many researchers have omitted.
Most important, two of their figures (below) show the cumulative number of Covid deaths and all deaths at several time points
— from which we can compute
the cumulative number of
non-Covid deaths.
The latter data has been consistently hidden in studies of vaccine effectiveness.