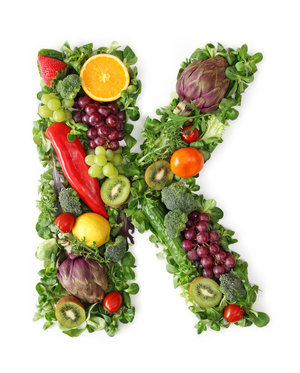 There's been a lot of discussion about certain essential nutrients, vitamins and minerals, such as vitamin D and omega-3 fatty acids. But lately, researchers are beginning to recognize that one often-misunderstood vitamin goes unnoticed.
In fact, a
large percentage of the population is deficient in this essential nutrient.
What is it? Vitamin K. Rather than being a single nutrient,
vitamin K is a group of vitamins
of similar composition; principally vitamin K1 (phylloquinone) and K2 (menaquinone).
One of the world's leading authorities on vitamin K, Cees Vermeer, Ph.D., a renowned vitamin K2 scientist in the Netherlands, says
inadequacy in this vitamin is the rule rather than the exception
, especially one form, called menaquinone-7 (MK-7), a form of vitamin K2.
A number of studies in recent months have determined that vitamin K, a rather complex nutrient because it comes in so many parts, is responsible for some very important jobs in your body, especially your bones and your heart.