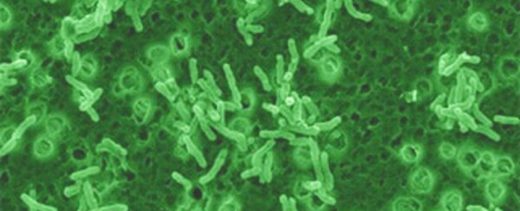 Scientists have isolated a unique molecular pattern that might one day enable a 'stress vaccine' to exist for real - and they found it hidden inside a bacterium that thrives in dirt.
Mycobacterium vaccae
is a non-pathogenic bacterium that lives in soil, and has shown considerable promise in health research; now, a new study may have finally figured out why.
The findings suggest that a specific kind of fat inside
M. vaccae
could be why exposure to this seemingly beneficial bacterium in ground soil may be good for us.
This work ties in with the idea of "old friends", a hypothesis that claims humans co-evolved with a bunch of useful microorganisms, and losing those ties in the modern environment
has led to an increase
in allergic and autoimmune diseases.