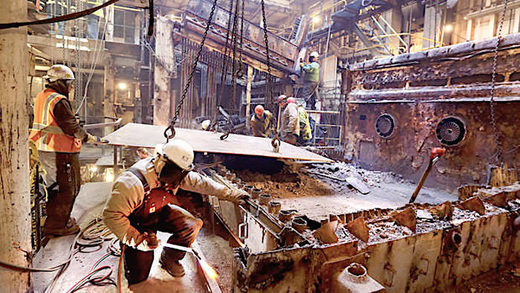 Increased lead levels have been found in the blood of more than 6,000 construction and manufacturing workers in California
, a new report says. Such increases can lead to problems such as
kidney disease and hypertension.
The
report
by the California Department of Health's Occupational Lead Poisoning Prevention Program, contains the results of
blood tests conducted on 38,440 workers between the years of 2012 and 2014.
Of the workers tested, 6,051 were found to have elevated levels of lead in their bloodstream, which is defined as five micrograms or more per deciliter (about 3.3 ounces) of blood.
Most of those found to have elevated levels of lead in their system were men between the ages of 20 and 59, and had
Hispanic surnames
. Many lived in Southern California, particularly in
Los Angeles, Riverside, and San Bernardino counties.
A total of 14,002 workers had two or more blood lead level (BLL) tests, of which 2,782 (20 percent) were found to have elevated lead levels multiple times. Such chronic exposure increases the risk for
health effects including hypertension, kidney disease, cognitive dysfunction, and adverse reproductive outcomes
, according to the report.