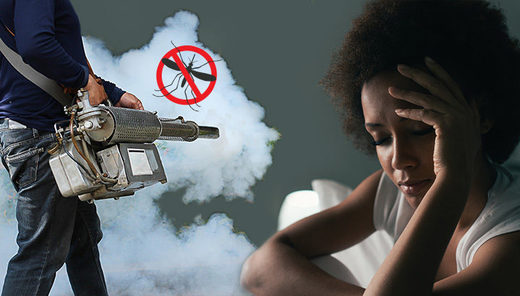 When we think of things which may disrupt our sleep, many come to mind. Alarm clocks set too early? Definitely. A middle-of-the-night emergency text? Of course. Screaming children and rambunctious pets? For sure. Thunderstorms, eating something not-so-healthy the night before and too much evening coffee? These are also a given.
But what about exposure to insecticides? This may seem downright counterintuitive. Most of us know that insecticides are made of toxic chemicals, but how could they possibly affect our sleep? Well, new
research
from the University of Buffalo has found a connection.
Common insecticides and melatonin
The
study
, published in the journal Chemical Research in Toxicology, looked at two common insecticide chemicals: carbaryl and carbofuran. Carbaryl is widely used in the United States, although it has been banned in some other countries. Carbofuran, on the other hand, is considered to be the most toxic of the carbamate insecticides. It has been banned in the United States since 2009. However, this insecticide is still used in a variety of other countries — places that export to the United States.