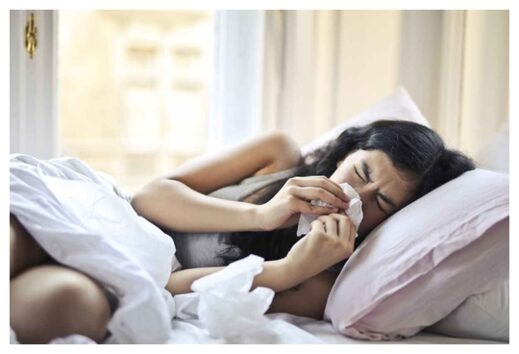 Most of us probably take fever lowering drugs, like paracetamol (a.k.a. acetaminophen, tylenol, panadol, alvedon), aspirin, or ibuprofen (a.k.a. advil, motrin, ipren), when we get a high temperature. The technical term for these drugs is antipyretics. After half an hour or so, we start to feel better and maybe don't have to spend the whole day in bed. But it is well understood among researchers studying the immune system that the fever is in itself an important part of the body's defence against infection.
Our immune system works better at a higher temperature, and many pathogens have trouble replicating at a higher temperature. So, does taking antipyretics increase the risk of a more severe infection, or even of dying? And does it delay recovery?
A systematic review was carried out in 2010
seeking to answer this question, at least in part. It collected randomized controlled trials looking at the effect on mortality of treating influenza with antipyretics. Unfortunately, the authors of the review weren't able to find any trials involving humans, but they did find seven trials using mice, and one that used chickens. The review didn't receive any outside funding (i.e. the researchers who put the review together did it on their own time). In total 1,116 animals were included, with 697 in the antipyretic group and 419 in the control group. The animals in the antipyretic group were variously treated with aspirin, paracetamol, or diclofenac (a drug that is similar to ibuprofen).
41,8% died in the group that received antipyretics, compared with 38,1% in the control group. This was a 3,7% absolute difference in mortality, and it was statistically significant. If you think the number of animals that died in both groups was surprisingly large, that is because the strain of influenza they were infected with had been modified to be as lethal as possible.
So what conclusion can we draw from this? If you have a pet mouse, don't give it an antipyretic if it gets sick!