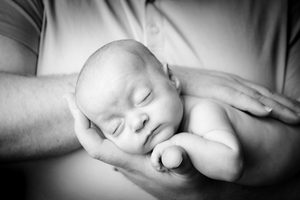 For newborns, skin-to-skin contact with parents and caregivers may help shape how their brains respond to touch, a sense necessary for social and emotional connections, a new study suggests.
Plenty of previous research has linked skin-to-skin touch with developmental benefits for both premature and full-term babies, ranging from improved growth and sleep to better motor development.
Research has also tied breastfeeding and other forms of supportive touch to less discomfort during needle sticks and other painful medical procedures.
In the current study, researchers tested how 125 premature and full-term infants responded to gentle touch. Overall, the preemies were more likely than the full-term babies to have a reduced response to this contact, the study found.
But preemies who had more gentle contact with parents and caregivers had a stronger response to touch than the preterm infants who didn't get this type of support. The preterm babies who had more exposure to painful medical procedures also had a reduced response to touch.