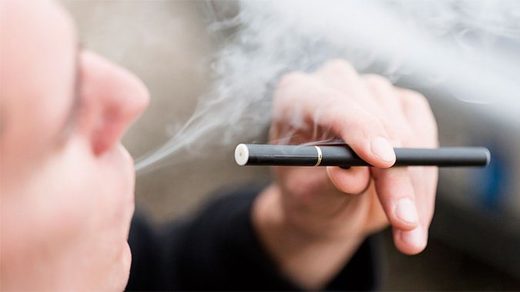 U.S.
health
officials are urging people to avoid e-cigarettes while the Centers for Disease Control and Prevention investigates 450 cases of lung illness and five deaths that may be linked to chemical exposure while vaping.
The cases span 33 different states, with deaths confirmed in California, Illinois, Indiana, Minnesota and Oregon, according to the
CDC
.
The disease has
not been connected to a specific e-cig device, liquid, pod or cartridge
, but officials said all reported cases involve people with a history of vaping. Many of the sufferers said they had been inhaling THC, the primary element of marijuana. It's unclear whether the illness is a new phenomenon, or if cases before this year were unreported.
"We're all wondering if this is new or just newly recognized," Dr. Dana Meaney-Delman of the CDC told reporters Friday, according to the
Associated Press
.
New York state, which has reported 34 cases of severe lung disease, said its health department is
investigating vitamin E acetate
, which it found in both nicotine- and THC-based products. Vitamin E acetate is a commonly available nutritional supplement, and while it's not known to cause harm when ingested as a vitamin supplement or applied to the skin, the
health effects of inhaling the oil are unclear.