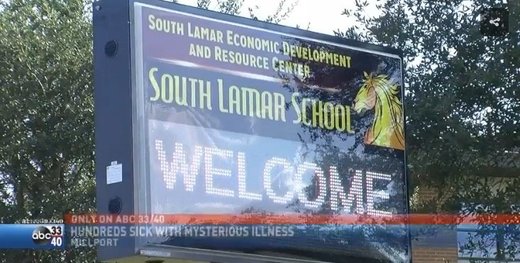 In an ABC 33/40 news exclusive report, a mysterious illness spread like wildfire in a Lamar County school.
The illness ending a large number of students home sick. Right now, the cause of the illness is yet to be determined. Roughly 120 students were out at South Lamar today. The school system contacted the state health department.
An environmental health specialist will be at the school Thursday to investigate what caused the students to get sick. On Wednesday afternoon, crews were at the school cleaning the building and school buses thoroughly.
Several parents posted about the mysterious illness on Facebook. Some say they noticed their children getting sick Tuesday night, and that several households got hit at once. Many agree, they have never seen anything like this.
Some question whether there was food contamination. Superintedent Garth Moss tells ABC 33/40, some students got sick who ate in the cafeteria. Other students got sick who didn't set foot in the cafeteria.