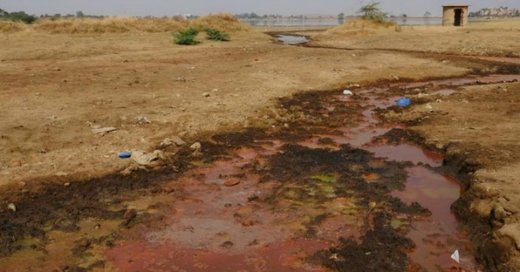 Pharmaceutical companies are fueling the rise of superbugs by manufacturing drugs in factories that leak industrial waste, says a new
report
which calls on them to radically improve their supply chains.
Factories in China and India - where the majority of the world's antibiotics are produced - are releasing untreated waste fluid containing active ingredients into surrounding areas, highlights the report by a coalition of environmental and public health organizations.
Ingredients used in antibiotics get into the local soil and water systems, leading to bacteria in the environment becoming resistant to the drugs. They are able to exchange genetic material with other nearby germs, spreading antibiotic resistance around the world, the report claims.
Ahead of a United Nations summit on antimicrobial resistance in New York next week, the report - by the European Public Health Alliance (EPHA) and pressure group Changing Markets - calls on major drug companies to tackle the pollution which is one of its root causes.
They say the industry is ignoring the pollution in its supply chain while it drives the proliferation of drug resistant bacteria - a phenomenon which kills an estimated 25,000 people across Europe and globally poses "as big a threat as terrorism," according to NHS England's Chief Medical Officer Dame Sally Davies.