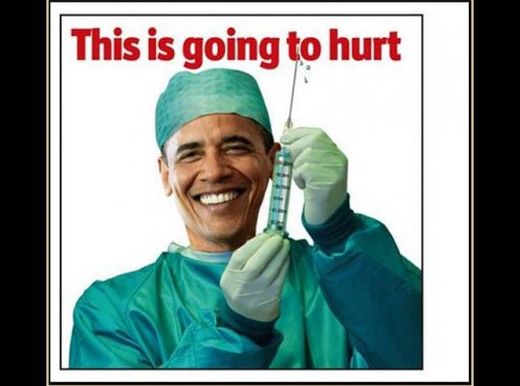 Press reports indicate Obamacare is in a death spiral, because its structure is unworkable. Premiums are escalating beyond reason, insurers are opting out, and efforts to prop it up are at best a temporary fix.
But when has one of its failed programs ever stopped the federal government from pushing ahead? Increase the debt, fund the whole mess, task PR people to tell one lie after another.
There are hundreds (or more) satellite bureaucracies that have been birthed to support Obamacare, expand its reach, and develop strategies for bringing the whole nation under the umbrella of a national health care system. These "planners" are busy generating schemes for mandatory vaccination, increased psychiatric screening for children, lifetime tracking of patients, etc. The planners revel in devising systems (any systems) that corral huge numbers of people within one-size-fits-all solutions. If you told them there was a new federal program to identify all Americans who use the term 'individual freedom' and send their vital statistics to the FBI and the Pentagon, they would jump in with both feet, without a second thought.