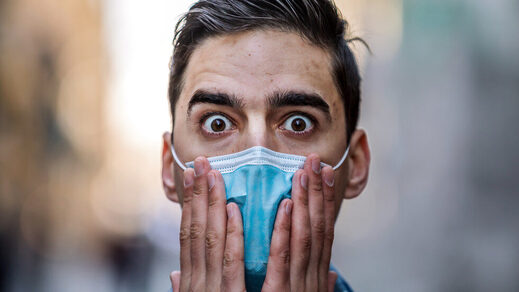 New research claims that Covid affects the brain, including those of young people. But is it really a result of the disease, or might it be lockdown-induced mental fragility?
Experts now fear that young people, whose lungs are mostly spared by the virus, may be at risk from its neurological effects. These
findings
come from 153 case studies of British adults who have displayed some neurological symptoms after a bout of suspected Covid. Many of the victims are in their 20s and 30s and were previously fit, with no underlying conditions, but have been unable to shake off lasting effects of their Covid-19 infections.
Unsurprisingly, the most serious Covid side effects - like strokes, brain haemorrhages and a dementia-like syndrome - affect mostly the elderly. But the disorders of mood and altered mental states seem to hit the young the hardest. For them, anxiety, depression, confusion and chronic fatigue are the main worries. In extreme cases, it could get a whole lot worse.