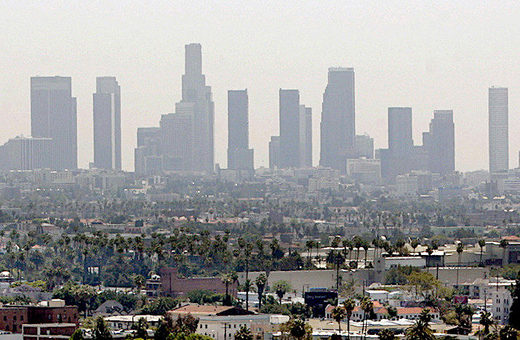 Nearly 125 million Americans live in counties with dangerous levels of air pollution, with Californian cities dominating the list,
according to a report from the American Lung Association, citing data from
2013-2015
.
"California has dominated the top 10 list every year. In fact, a California city has been number one every year since the report began in 2000," Will Barrett, Senior Policy Analyst for the American Lung Association in California.
"For ozone pollution, Los Angeles has topped the list the past 17 or 18 reports."
The report did find evidence of cleaner air.
While 125 million Americans are still living with high rates of pollution, the report found it was
a drop of 41 million from the 2016 report,
based on earlier data. The progress in cleaner air has come in part due to
cleaner power plants and increased use of cleaner vehicles and engines,
leading to fewer days of high ozone levels and lower levels of year-round particle pollution.