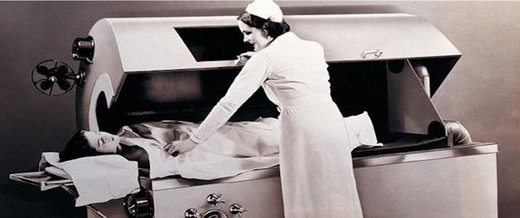 In Ancient Rome, people suffering from melancholia were sometimes treated with warm baths. Today, Arizona psychiatrist Charles Raison is trying to revive the idea behind the practice by studying the effects of high temperatures on depression.
Even as Americans consume psychiatric medications by the fistful (about one in eight Americans are on an anti-depressant) psychiatry is in a state of disarray. Some studies
claim
that anti-depressants rely on a placebo effect, pseudo-science
pervades
addiction treatment, and critics of
Big Pharma
argue that depression and other mental illnesses have been
marketed
around the globe in order to create demand for their products.
While the number of people who identify as having a mental illness has grown, so has the proliferation of treatments: mental health professionals praise everything from
opioids
to
psychedelics
, to exercise (the
New York Times
is on it, having re-discovered the therapeutic benefits of exercise year after year:
2000
,
2011
,
2014
,
2016
). In Raison's treatment we've apparently got the benefits of hot yoga—without the yoga.