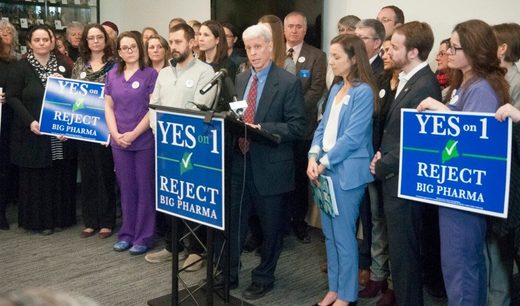 Comment: This article by Rep. Heidi Sampson of House District 21in Maine is addressed to her constituents, but she brings up points that are universal and gives us a glimpse of what local legislators are up against in fighting for the right to refuse vaccinations.


Recently, Dr. Laura Blaisdell told Mainers during a radio interview that her 'No on 1' coalition includes a group of trusted, local physicians. These are the same people who stroll around the state capitol donning their lab coats. Their subliminal message of superiority is not missed on the discerning.
Blaisdell's mantra, "Trust us," implies no need to question, no need to be informed, no need to make your own decisions about your body or that of your child. She and her colleagues know all, so check your brain at the door. Why question?
As a member of the Legislature who engaged in the entire bill process, I asked lots of questions.
According to the CDC's testimony, we don't have a problem. We are already at the desired threshold of 95% compliance. No need for this law.
However, Big Pharma got its way — thanks to the likes of Blaisdell and her "trustworthy" coalition.