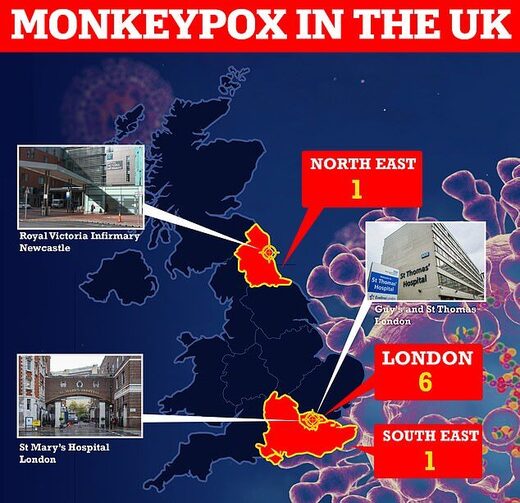 Monkeypox may spread during sexual contact, UK health chiefs now believe.
Government scientists are probing whether sex could be one of the drivers of the current spate of cases.
The rare tropical disease
was known to spread via close contact — but it had never been linked to sexual intercourse
.
So far seven Brits have been diagnosed with the virus and six are thought to have been infected in the UK, in a sign it is spreading in the community for the first time.
Four of the cases are in gay or bisexual men
, who are now being urged to be extra vigilant for new lesions or rashes.

Comment: Were these men also injected with the experimental covid jabs?