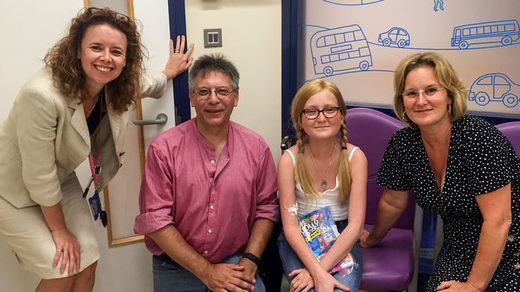 One week after Helen Spencer's 15-year-old cystic fibrosis patient had a double lung transplant in September 2017, the incision wound turned bright red.
For half her life, Isabelle Carnell had been battling a drug-resistant infection of
Mycobacterium abscessus
, and now it was rapidly spreading
, erupting in weeping sores and swollen nodules across her frail body. "My heart sinks when I see that a [lung transplant] patient has got a wound infection, because I know what the trajectory is going to be," says Spencer, Isabelle's respiratory pediatrician at Great Ormond Street Hospital in London.
"It's a torturous course that has ended in death for all those children."
With the standard treatments failing, Isabelle's mother asked Spencer about alternatives-adding that she had read something about using viruses to kill bacteria. Spencer decided to take a gamble on what seemed like a far-fetched idea:
phages, viruses that can destroy bacteria
and have a long-if checkered-history as medical treatments. She collaborated with leading phage researchers, who
concocted a cocktail of the first genetically engineered phages ever used as a treatment-and the first directed at a
Mycobacterium
, a genus that includes tuberculosis (TB). After 6 months of the tailor-made phage infusions, Isabelle's wounds healed and her condition improved with no serious side effects
, the authors report today in
Nature Medicine
.