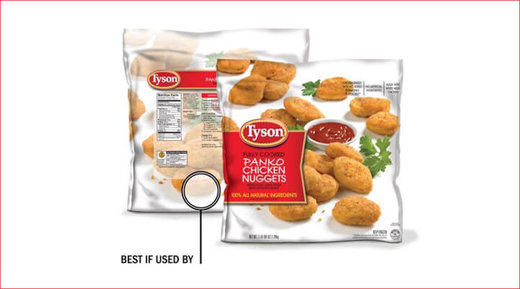 You may want to check those chicken nuggets in your freezer before feeding them to your kids. Tyson Foods is voluntarily recalling more than 130,000 pounds of the pre-cooked breaded delights, because they may contain hard plastic.
The US Department of Agriculture's Food Safety and Inspection Service (FSIS)
announced the recall
of five-pound bags of Tyson Fully Cooked Panko Chicken Nuggets that were sold at Costco stores nationwide and 20 pound cases of bulk Spare Time brand cooked nuggets sold to a single wholesaler in Pennsylvania.
The Arkansas-based Tyson issued the recall after "a small number of consumers" told the company they had"found small pieces of hard, white plastic in the nuggets." The plastic ranged in size from 21mm in length and 6.5mm in diameter.