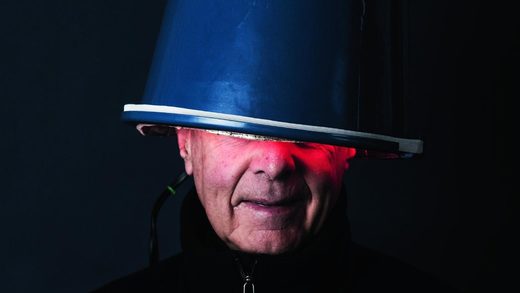 On a crisp and clear autumn day two years ago, when the sun was high in the sky but the air was cold on the ground, retired federal politician Max Burr was sitting in front of his computer at home in Launceston, desperately seeking some help.
Burr, a federal Liberal MP from 1975 to 1993, had been diagnosed with Parkinson's disease in 2012 and required a steady increase in medication. The disease had affected many aspects of his life: his balance was uncertain, he could no longer write or play the piano, and he'd lost his sense of smell. "And my voice was very timid - imagine that for a politician," Burr says.
To his dismay, he had recently been told by his geriatrician, Dr Frank Nicklason, that his condition was deteriorating and he needed to further increase the dose of his medication. Concerned about potential side-effects, Burr refused. "I said to Frank, 'No, I'll find other methods'," he tells me.
With the tenacity of a seasoned politician, Burr, 78, opened his laptop and began to search. Before long he had found a research paper on the use of
photobiomodulation - the term for light's ability to modulate key biological processes at a cellular or genetic level
- in animal testing for ­Parkinson's disease, published by Sydney University's ­Professor John Mitrofanis. "The paper showed that the use of
670-nanometre red light was protective of ­neurons in Parkinson's
," Burr says. "So I sent John an email and said, 'Look, this is all very interesting, I wouldn't mind having a crack at it'. "