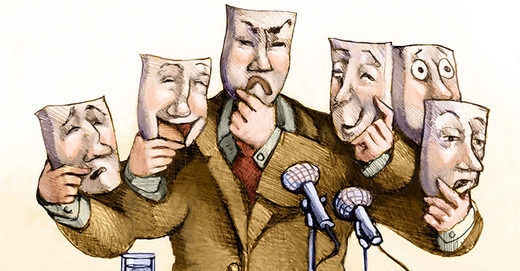 An increasingly tyrannical government-pharmaceutical industry partnership wants to vaccinate 100 percent of children from the womb on, no matter the child's state of health or the family's beliefs—and in spite of vaccination's
demonstrated failure
to live up to its silver bullet promises. However, one formidable interlocutor—
the informed parent
—has always stood in the way of a complete victory over children.
From the point of view of those who seek to impose vaccination at all costs, there is an obvious way to deal with troublesome parents—
recast them as the villains!
And presto, an anti-parent campaign is unfolding, right on cue. The clever playbook to discredit parents includes multiple strategies ranging from the insidious to the overt,
including reframing parental concerns about vaccine safety as "barriers"
; deploying media-savvy vaccine industry shills to
inflame public sentiment
; and laying down a
legal
and
medical
foundation to allow children to consent to vaccines without parental permission. An observant writer in the United Kingdom has even noted that government officials are "
calling for a clamp down on parents speaking to each other at school gates
"! In each case, the paternalistic implication is that benighted parents are not acting in their children's best interests and that experts know best.