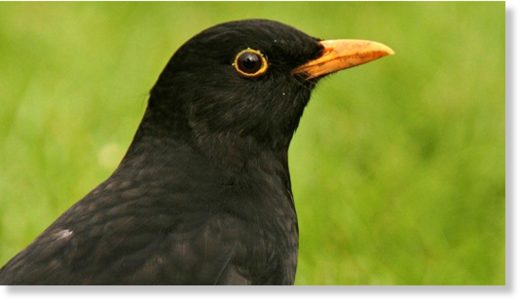 In our increasingly busy lives, a glimpse of a wren or a blackbird can offer a moment's respite from everyday worries.
Now researchers have found that living close to bird life can cut the risk of suffering from stress and depression.
People in neighbourhoods with more birds in them have better mental health, a study by Exeter University shows, regardless of whether they live in a leafy suburb or busy city.
It followed more than 274 people, whose stress levels fell based on the number of birds they saw in a typical afternoon.
It appears not to matter if these birds are pretty robins or big black crows, with just the number of birds spotted making the difference. It follows research which shows bird song can help people recover from the mental fatigue of a day's focused concentration at work.
Lead author Dr Daniel Cox, a research fellow at the University of Exeter, said: 'This study starts to unpick the role that some key components of nature play for our mental wellbeing.