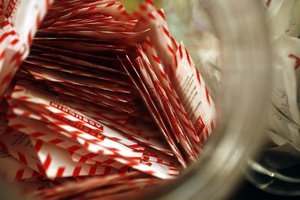 Study casts doubt on artificial sweeteners' health claims
University of Sydney researchers have confirmed widespread bias in industry-funded research into artificial sweeteners, which is potentially misleading millions by overstating their health benefits.
In the same week that the sugar industry came under fire for influencing the integrity of scientific research, this new comprehensive review of artificial sweetener studies reveals that reviews funded by artificial sweetener companies were nearly 17 times more likely to have favourable results.
The review, published in the latest edition of
PLOS ONE
journal, analyzed 31 studies into artificial sweeteners between 1978 and 2014. The reviews considered both the potentially beneficial effects of artificial sweeteners, such as weight loss, as well as harmful effects like diabetes.