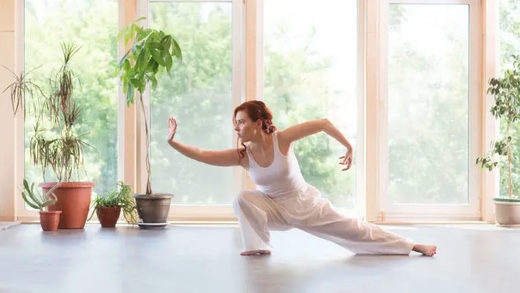 The guiding principle of Qi Gong, is the coordination of the eyes with the body movements.
The literal translation of qi gong is "energy work." It is an Asian form of yoga that has been around for thousands of years. Much of it is performed while
standing
, though there are a number of seated sets as well. There are hundreds of systems of qi gong that have come from various lineages, and many of them focus on different fields.
Many are health oriented, while a separate group comes through the martial arts lineages.
These systems act to harness willpower, to focus, and to help practitioners channel their energy through their palms. There are also a number of systems from the temples and monasteries that are more focused on spiritual cultivation and depth of
meditation
. Some involve moving, and others are visualization based. Almost all of them involve specialized breathing, which is coordinated with the activity at hand. The guiding principle of all these practices, however, is the coordination of the eyes with the body movements, the focus of the mind, and the breath, especially for the moving practices. For the more passive, non- movement exercises, we focus the vision inward and explore the inner realms as we guide the breath to various inner chambers.