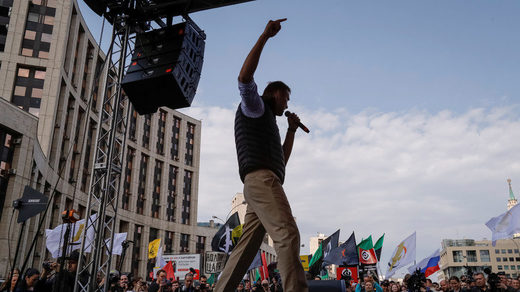 A Russian phone-pranking duo claims to have recorded a call with the manager of the Yale fellowship program, who joked about training revolutionaries and took some credit for making Navalny an opposition figure.
On Sunday, famous Russian pranksters Vovan and Lexus released
audio
which they claim contains a candid conversation with Timothy Stumpth, associate director of the Yale Maurice R. Greenberg World Fellows Program. The international four-month program is aimed at emerging leaders and was attended by Russian opposition figure Aleksey Navalny in 2010.
The audio itself is unverified, and it is unclear whether it was edited or not. In what appears to be a 10-minute phone call, the prankster impersonating Polish education minister Jaroslaw Gowin is having a lighthearted chat with the man thought to be Stumpth.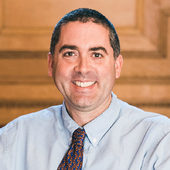 "Maybe Navalny became a revolutionary after your program," the prankster suggested. His interlocutor is heard laughing, saying "I guess we can take a little credit for that. Though, I don't think Kremlin appreciates that."
Responding to the question whether Navalny was taught at Yale "to destroy Russia," the person joyfully said: "I know! Well, hopefully not destroy, but - improve, you can say, yes."
He seemed to have conceded to the prankster's assertion that the Yale world fellows program is aimed against Russian authorities.
"I've given up any hope of ever obtaining a Russian visa at this point. They would never let me into their country," he laughed.
They also talked about another prominent Russian opposition politician set to attend the program - Leonid Volkov. Volkov, one of Navalny's closest associates, who worked as his lead campaign manager, was nominated to join by Navalny.
Volkov had earlier confirmed that he will become a Yale world fellow this August. "It's a very prestigious program. I'm proud that I've made it [through the selection process], and hope it will be useful and interesting," he
wrote
on his website.
"We have very high expectations for him!" the voice, reportedly belonging to Stumph, told the prankster, adding that he had met Volkov in person and "really liked him."
He explained that Volkov will be trained in "making himself a more effective leader" to help promote the "idea of democracy in Russia."
The person on the recording further explained that Yale has a strict and exclusive selection process for its world fellows, with just 16 chosen every year out of several thousand applicants. Volkov is "the right person to be doing this, with his background within the Russian opposition," the voice said.
The pranksters, whose real names are Vladimir Kuznetsov and Alexey Stolyarov, built their career pulling off high-profile pranks with politicians and celebrities, such as US Congresswoman Maxine Waters and British pop star and activist Elton John. Their pranking skills earned them their own show on a Russian TV channel.
Volkov and Navalny rose to prominence in Russia as anti-government campaigners and organizers of protest rallies in Moscow and other cities. Both of them have been arrested several times for violating rules on public assembly.
In 2013, Navalny came second in Moscow's mayoral election, garnering 27 percent of the votes. In 2018, he was barred from running for president because of his suspended sentence in an embezzlement case.