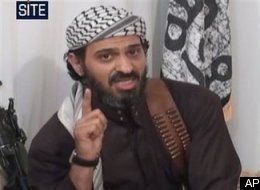 Iraqi Interior Minister Jawad Kadhim al-Bulani has announced that more than 100 prisoners from Saudi Arabia are being held in the war-torn country.
Al-Bulani told Saudi newspaper
al-Yaum
on Saturday that the inmates were accused of illegally entering Iraq and cooperating in the terrorist attacks in the country.
Last month, Iraqi border guards arrested five
Saudi arms dealers
in the southern province of Najaf.
The smugglers were captured as they were
traveling in a car, carrying drugs, explosive-laden belts and firearms fitted with silencers.
Iraq's Buratha news agency had earlier revealed documents indicating
Prince Bandar bin Sultan bin Abdulaziz, who heads the Saudi National Security Council, appointed a new leader for the al-Qaeda cell operating in Iraq.
The prince, who some quarters allege has supported a number of regional terrorist groups, has reportedly chosen a militant leader identified as 'Abu Suleiman' as the new commander of al-Qaeda militants in Iraq.
Abu Suleiman holds both Saudi and Iraqi nationalities and replaces al-Qaeda leaders Abu Ayyub al-Masri and Abu Omar al-Baghdadi who were killed earlier by Iraqi security forces.