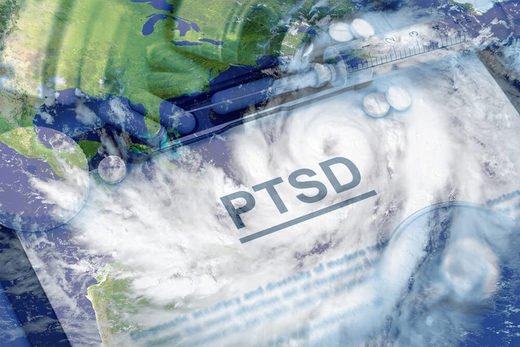 Long after a big hurricane blows through, its effects hammer the mental-health system.
Brandi Wagner thought she had survived Hurricane Katrina. She hung tough while the storm's 125-mph winds pummeled her home, and powered through two months of sleeping in a sweltering camper outside the city with her boyfriend's mother. It was later, after the storm waters had receded and Wagner went back to New Orleans to rebuild her home and her life that she fell apart.
"I didn't think it was the storm at first. I didn't really know what was happening to me," Wagner, now 48, recalls. "We could see the waterline on houses, and rooftop signs with 'please help us,' and that big X where dead bodies were found. I started sobbing and couldn't stop. I was crying all the time, just really losing it."