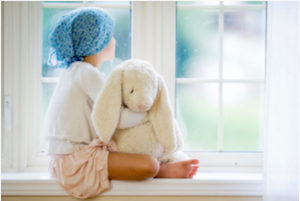 A recent
study
, coordinated by the World Health Organization's (WHO) International Agency for Research on Cancer (IARC), published in
Lancet Oncology
shows that childhood cancer was 13 percent more common between 2001-2010 than in the 1980s, totaling to an annual incidence rate of 140 per million children aged 0-14 years worldwide.
1, 2
Although the data for this study was gathered from 153 cancer registries in 62 countries, the results are predominantly based on a child population coverage of almost 100 percent in North America and Western Europe.
1
Based on 300,000 cancer cases diagnosed in 2001-2010, leukemia was the most common cancer in children under the age of 15, amounting to a third of all childhood cancer cases. Tumors of the central nervous system accounted for 20 percent of all cases and lymphomas accounted for 12 percent.
1
In children under the age of five, a third of the cases involved embryonal tumors such as neuroblastoma, retinoblastoma, nephroblastoma, etc.
1