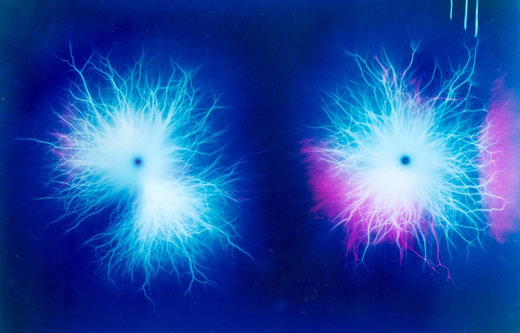 We are still on the threshold of fully understanding the complex relationship between light and life, but we can now say emphatically, that the function of our entire metabolism is dependent on light." ~ Dr. Fritz-Albert Popp
It has long been held that non-conventional treatments for cancer such as homeopathy, Tai ji, yoga, or acupuncture couldn't 'cure' a disease because medical science simply didn't understand how these modalities worked. German researchers have proven, with special equipment created for the study of photons stored in our DNA, that there is no need for chemotherapy, or other invasive surgeries to cure the body of cancer. As neurophysiologist,
Karl Pribram
, has postulated, German experimental physicist,
Fritz-Alfred Popp
has
demonstrated
, and many ancient cultures have proven, cancer (along with many other diseases) die in the presence of light.