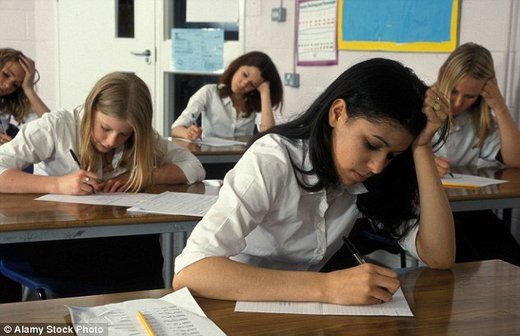 More than one in three teenage girls now suffer from anxiety or depression.
A study of 30,000 pupils found the number of girls with poor mental health rose by 10 per cent in the past decade
- and they were twice as likely as boys to report symptoms.
The research also found teenagers from more affluent backgrounds were more likely to suffer from anxiety or depression than the less well-off.
Experts called for action to help pupils, saying the figures were strong evidence of a 'slow-growing epidemic' of mental health issues in schools.
Some suggested global recession could be making youngsters more stressed.
Many pupils said that pressure to achieve was hitting their self-confidence, and that they did not feel in control of their own futures.
Other experts pointed to social media for the rise in depression and anxiety, saying it stopped children 'switching off' after school.
//www.sott.net/article/326186-Depression-or-anxiety-strikes-one-in-three-teenage-girls