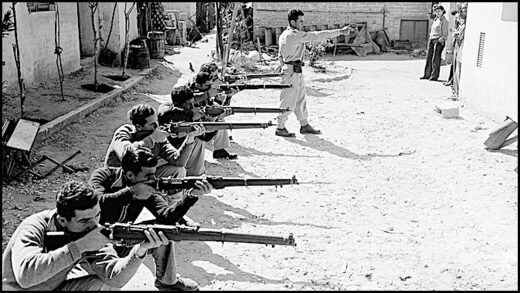 Haaretz's
investigative
report
- 'Classified Docs Reveal Massacres of Palestinians in '48 - and What Israeli Leaders Knew' - is a must-read. It should be particularly read by any person who considers himself a 'Zionist' and also by people who, for whatever reason, support Israel, anywhere in the world.
"In the village of Al-Dawayima (...), troops of the 8th Brigade massacred about 100 people,"
Haaretz
reported, though the number of the Palestinian victims later grew to
120.
One of the soldiers who witnessed that horrific event
testified
before a government committee in November 1948:
"There was no battle and no resistance. The first conquerors killed 80 to 100 Arab men, women and children. The children were killed by smashing their skulls with sticks. There wasn't a house without people killed in it."
The
Haaretz
report of nearly 5,000 words was filled with such painful details, stories of Palestinian elders who could not flee the Zionist invasion and
ethnic cleansing
of historic Palestine (1947-48), who were lined up against various walls and massacred; of an older woman being shot point-blank with four bullets; of other elders who were crammed inside a home and shelled by a tank and hand grenades; of many Palestinian women raped, and other devastating stories.