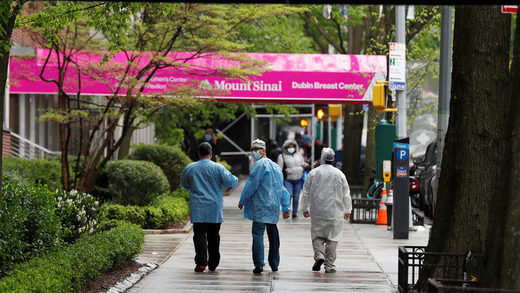 Three children, including a five-year-old boy, have died of
a mysterious inflammatory syndrome resembling Kawasaki disease or a toxic shock
, Governor Andrew Cuomo said, as the state authorities began an inquiry into the cases.
A total of 73 cases of the new disease, involving toddlers and elementary school children, have been registered in New York to date
, the governor's office has said. The illness is believed to be linked to the novel coronavirus that has been gripping the state for more than two months and has since infected almost 333,000 and claimed more than 26,000 lives.
New York is not the first to report an inflammatory syndrome in children amid the Covid-19 epidemic.
Earlier, British doctors voiced concerns about a similar disease described as affecting children in the UK. The illness has often been compared to Kawasaki disease - a rare disorder of the immune-system which usually affects children younger than five years old, causing severe fever and virus-like symptoms.