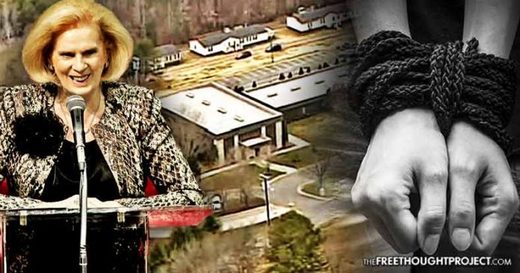 Scores of former slaves have come forward to expose the Word of Faith Fellowship congregation as a hub for modern slavery in the United States in which hundreds have been victims, according to a scathing report from the Associated Press. To date, the church leaders have yet to be held accountable.
According to the investigation, the Word of Faith Fellowship set up two churches in Brazil and used it as a means of siphoning young laborers to the United States to use them for forced labor.
Andre Oliveira was one of those slaves who tells the
AP
he was forced to work 15 hours a day, usually for no pay, first cleaning warehouses for the secretive evangelical church and later toiling at businesses owned by senior ministers. Any deviation from the rules risked the wrath of church leaders, he said, ranging from beatings to shaming from the pulpit.
"They trafficked us up here. They knew what they were doing. They needed labor and we were cheap labor - hell, free labor,"
Oliveira said.
The church's 35-acre compound in Spindale, NC provided the perfect core for this horrific human trade.