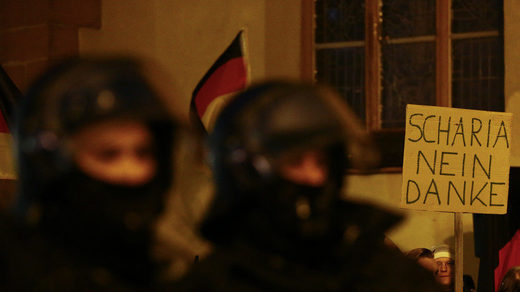 Germany's top court has tossed out a lower court's ruling that found a group of uniformed German Salafists, who wandered the streets of a suburban town telling residents to abide by the strict Muslim code, to be in line with the law.
Germany's Federal Court of Justice ruled on Thursday that the lower court did not taken into account how the vigilantes' actions affected the public of the western German town of Wuppertal, North Rhine-Westphalia, and ordered a retrial of the group acquitted in November 2016.
Seven members of the self-styled "Sharia police" were initially charged under the law prohibiting the wearing of uniforms to express political beliefs. However, the Wuppertal court ruled that the men did nothing wrong, stating that the orange vests they were wearing during their controversial raids in September 2014 were not "suggestively militant" or "intimidating." The garments in question had "Sharia police" printed on the back.