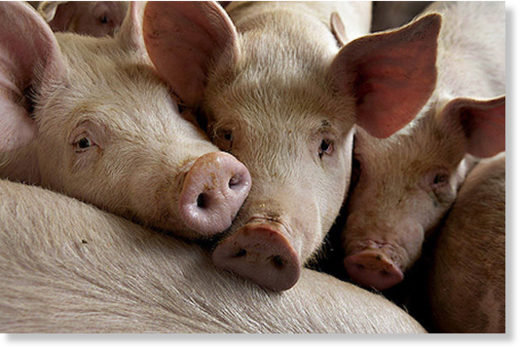 Abstinence from eating pork is a pinnacle of Jewish religious dietary laws, which also prohibit the consumption of meat and dairy together
Pork meat would be kosher if it were "grown" in a lab, Israeli Modern Orthodox Rabbi Yuval Cherlow told Calcalist on Sunday. Mr. Cherlow addressed the issue at a panel on kosher food and genetic modification on Thursday at Bar-Ilan University near Tel Aviv. According to Mr. Cherlow, existing kosher laws could not be applied to lab-grown meat, since, well, it was never alive.
Jewish religious law prohibits consumption of pork, shellfish, and the eating of meat and dairy products together. Kosher laws also dictates the manner in which animals should be slaughtered and the way meat is processed. Technological advancements in the field of genetic modification and synthesized foods are pressing religious leaders to reevaluate, and at times, redefine these long-standing traditions.