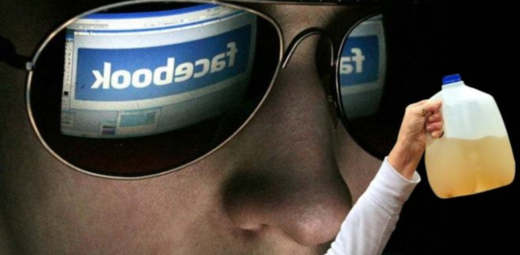 After needlessly contaminating Flint's water supply with lead, a new report reveals the government now monitors social media for hints subversive communications relating to the Flint Water Crisis.
According to
MLive
, officials with the Michigan State Police have been conducting online surveillance for comments about Flint's lead contamination crisis. One of over
127,000 emails
released by Gov. Rick Snyder's office shows one man's allegedly threatening Facebook post concerning the government's mishandling of the Flint crisis — which led to the initiation of criminal proceedings.
"It's time for civil unrest. Burn down the Governor [sic] mansion, elimionate [sic] the capitol where legislators RE-INSTATED the emergency dictator law after the PEOPLE voted it down, and tell the Mich [sic] State Police if they use military force, we will return with same," the unnamed Copper City man's Facebook post stated, according to
MLive
.