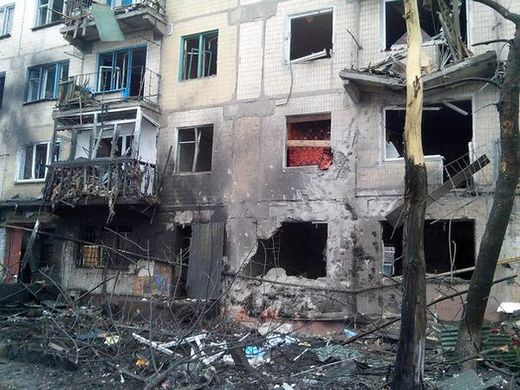 "Gorlovka was under shelling from 7:00 until 20:00. Ukrainian army didn't hesitate to use number of various accoutrements. They had no target: shells landed on playgrounds, at hospitals and schools." - Alexander Kots, reporter for KP.
Gorlovka heaviest shelling: Aftermath. 19/01/2015
English subtitles by
Olga Luzanova
War reporters for
Komsomolskaya Pravda
Alexander Kots
and
Dmitry Steshin
visited Gorlovka the next day after massed air raid, in the result of which about 30 people were killed and many got serious injuries. Below you can find the transcript abstracts of the accounts by the locals.