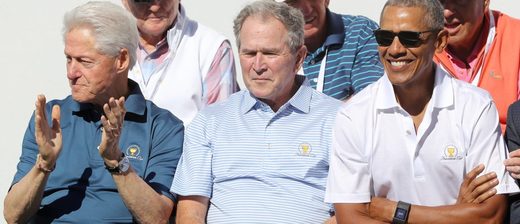 A Senate committee approved a bill Wednesday to reduce the salary former presidents can make, years after former President Barack Obama vetoed similar legislation in 2015.
The update to the Former Presidents Act would reduce how much former presidents receive in pension from the taxpayers and reduce total amount of money taxpayers contribute to former commanders in chief.
"Our national debt now exceeds $20 trillion; this bipartisan effort is another important step toward reigning in Washington's out-of-control spending," Iowa Republican Sen. Joni Ernst, sponsor of the Senate legislation,
said
in a statement.
"It is ridiculous to continue asking taxpayers to help foot the bill for former presidents' perks at a time when they already rake in millions of dollars from book deals, speaking engagements, and more."