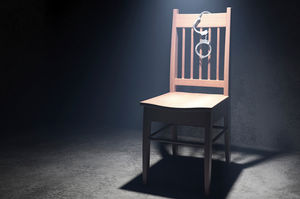 He pinned me down on the bed and pressed a pillow on my face. But when I went to the police, I was called a suspect
I sit in the windowless interrogation room, fingers brushing against the cool metal of handcuffs attached to the chair, and try to comprehend what the detective sitting across from me is asking.
"Were you a virgin?" he says, his lips curling slightly as he repeats the question. "Explain to me, how could you have been bleeding if you weren't on your period? Have you had sex before?"
I feel my face flush with embarrassment as I think about how to respond. Before I can say anything, there's a knock at the door and another officer walks in.
"The suspect's attorney is here."
Suspect? My stomach drops. Did he really just refer to me as a suspect?
The detective turns to his colleague.
"She agreed not to have the lawyer come in for this."
I open my mouth to object. Our "agreement" consisted of the detective asking me why I needed a lawyer if I was innocent. Before I can speak, the other officer leaves, the door closes and it's just me and the detective again, alone in the windowless room.
"Let me get this straight, you can't remember how your clothes came off? Well, what were you wearing?"
Though I am in an interrogation room, and have just been referred to as a suspect, I have not committed a crime. It is October 2013, I am 19 years old, and I am in the middle of reporting that I was raped on my college campus.