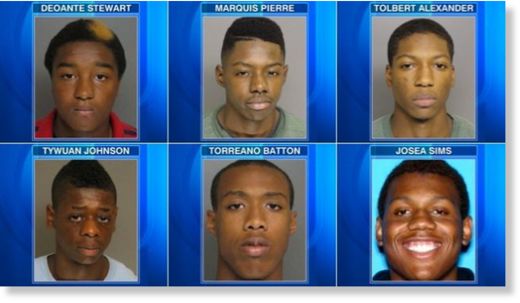 Police in Winter Springs said they have arrested six teens in connection to the alleged rape of a student last week.
Those arrested Wednesday were identified as Tywuan Johnson, 17, Torreano Batton, 18, Jose Sims, 17, Deoante Stewart, 17, and Tolbert Alexander, 16, all of Sanford; and Marquis Pierre, 16, of Winter Springs.
Police said all six are football players, and have been charged with sexual battery and false imprisonment.
Investigators said a 16-year-old Winter Springs High School student reported that she had been raped by a group of teens in a wooded area across from the school late Thursday afternoon.
According to investigators, the girl told them that she knew two of the attackers. Investigators said that over the weekend, they tracked down the accused juveniles in an effort to piece together what happened.