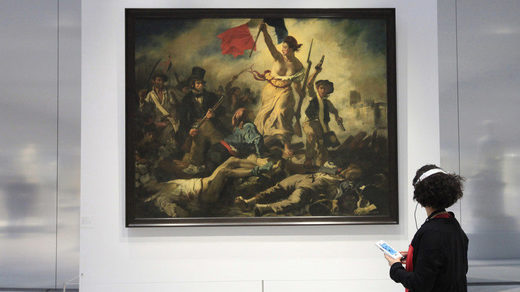 Facebook has apologized for censoring a play advertisement featuring a bare-breasted woman from Eugene Delacroix's legendary French Revolution painting, which the social media giant called inappropriate.
The social media network raised eyebrows recently after its no-nudity policy seemed to go too far once again. Designed to stop pornography and abuse, the policy led to the blocking of the iconic 1830 painting
Liberty Leading the People
by French artist Eugene Delacroix.
However, it soon recognized the error and apologized for banning an online promotion of a play in Paris that featured the cherished work of art. The 'Coups de feu rue Saint-Roch' post showed an actor against the backdrop of the painting with a goddess figure, brandishing a French flag and a bayonetted musket, with her dress sliding down to expose naked breasts. A representation of liberty and reason, Marianne is widely viewed as a national symbol of the French Republic.