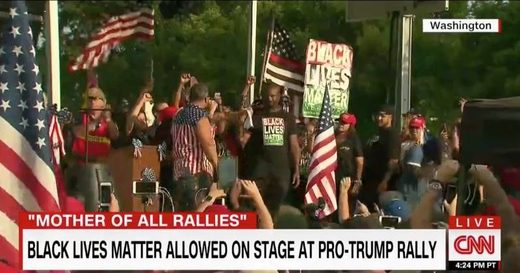 One of the big changes in our national consciousness, thanks to President Trump, is that many of us are starting to see politics in terms of "deals." We are also thinking about a growing economy. Compare that approach to the Obama/Bernie/Clinton worldview that is more about wealth transfer in a world of scarcity. For my purposes today, you don't need to decide which approach is better. I only make the claim that we are more focused on the Art of the Deal than at any time in American politics. This is one of the many ways President Trump is in our heads.
And the deal-making mindset, along with some lucky coincidences, has created the greatest opportunity for improvement that the African-American community has seen in decades. At the same time, Republicans have a once-in-a-lifetime opportunity to earn a larger share of the black vote in 2018 and beyond. All we are missing is the right deal. Is there a potential deal that is good for President Trump and the GOP while also being good for BLM?
Yes. And it isn't even hard.
I'll get to that deal after some necessary context. (It's worth your time.)