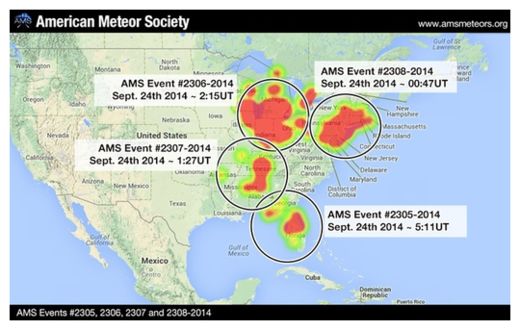 The American Meteor Society (AMS) says four large, unique fireball events were reported Tuesday night.
AMS stated three of the events all occurred within an hour and a half of each other--- a rare happening. The AMS concluded each event was unique, due to the analysis of time, proximity of witnesses and pointing data gathered. It's likely several were captured by NASA, said AMS.
Locations of the events were reported all the way from Florida to Michigan.
Anyone who witnessed the fireball can
report the event
to the AMS on their website.