High above the plane of our solar system, near the asteroid-rich abyss between Mars and Jupiter, scientists have found a unique family of space rocks. These interplanetary oddballs are the Euphrosyne (pronounced you-FROH-seh-nee) asteroids, and by any measure they have been distant, dark and mysterious — until now.
Distributed at the outer edge of the asteroid belt, the Euphrosynes have an unusual orbital path that juts well above the ecliptic, the equator of the solar system. The asteroid after which they are named, Euphrosyne — for an ancient Greek goddess of mirth — is about 156 miles (260 kilometers) across and is one of the 10 largest asteroids in the main belt. Current-day Euphrosyne is thought to be a remnant of a massive collision about 700 million years ago that formed the family of smaller asteroids bearing its name.
Scientists think this event was one of the last great collisions in the solar system.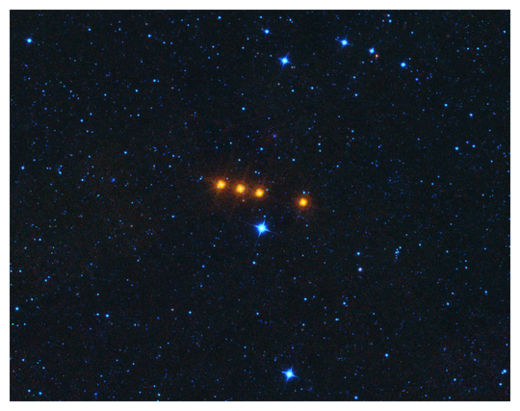 A new study conducted by scientists at NASA's Jet Propulsion Laboratory in Pasadena, California, used the agency's orbiting Near-Earth Object Wide-field Infrared Survey Explorer (NEOWISE) telescope to look at these unusual asteroids to learn more about Near Earth Objects, or NEOs, and their potential threat to Earth.
NEOs are bodies whose orbits around the sun approach the orbit of Earth; this population is short-lived on astronomical timescales and is fed by other reservoirs of bodies in our solar system. As they orbit the sun, NEOs can occasionally have close approaches to Earth. For this reason alone — the safety of our home planet — the study of such objects is important.