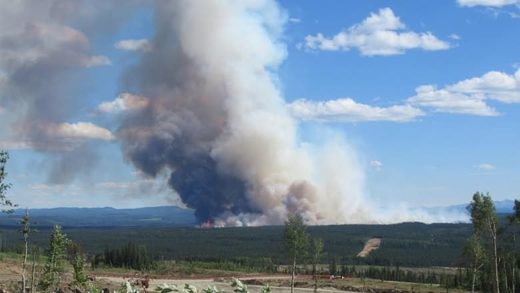 Air tankers, helicopters used in fight against fire that has grown to 1,250 hectares
A wildfire burning out of control near Hinton, Alta., has more than tripled in size in less than a day, fire officials said Thursday.
The fire, about 15 kilometres southeast of the town of Hinton, now covers 1250 hectares, up from the 900 hectares reported earlier Thursday, and the 350 hectares reported Wednesday evening, said wildfire officials.
"This morning there's a bit of an inversion which makes it difficult to get a more recent size assessment, so it could be slightly larger than that," said wildfire information officer Travis Fairweather
An inversion is when a lot of smoke at the head of the fire creates difficult flying conditions for those assessing the fire, he explained.