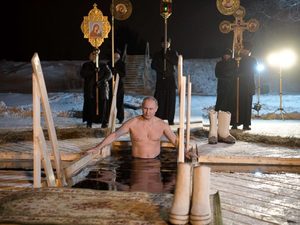 Epiphany
Each time we face our fear, we gain strength, courage, and confidence in the doing.
- Anonymous
Recent Comments
what on earth is a Syrian Kurd?
---
THE FALSE ECONOMY Cities are black holes, cesspools and dungeons. They do not foster human life or any type of life. They are a minus, a negative,...
---
May I suggest that: Aleppo is once again in the cross-hairs of targeting to create a land connection from Iraq to the Med to send oil to the EU.
---
May I suggest that this is a planned maneuver with an expected outcome. 1) Weapons delivery of armed drones to area of Syria/Turkey border 2)...
---
This is likely just the effects of the Grand Solar Minimum ringing the doorbell, but no one is paying attention, but they will be, sooner than...