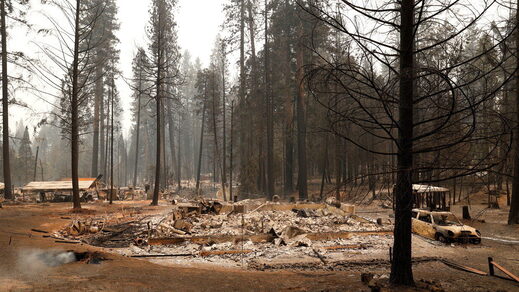 Thousands are evacuating from Northern California as the Caldor Fire has charred nearly 50,000 acres and destroyed dozens of homes, and officials are warning of conditions creating a "perfect combination" for it to spread further.
"The Caldor Fire continued to experience unprecedented fire behavior and growth due to extremely dry fuels pushed by the south west winds," the California Department of Forestry and Fire Protection (Cal Fire) said of the El Dorado County blaze.
In their latest update on fighting the fire, fire officials said a "red flag warning" has been extended through tomorrow, according to the National Weather Service. Red flag warnings are issued "for weather events which may result in extreme fire behavior that will occur within 24 hours."