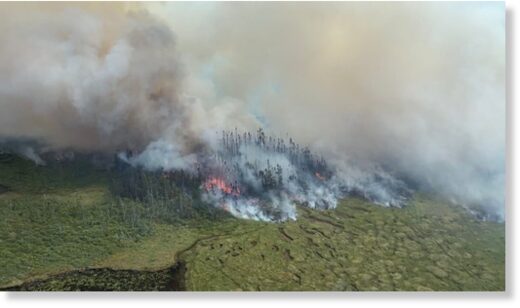 The state of emergency in central Newfoundland has been extended to the Botwood area due to declining air quality.
Smoke from forest fires in the region had already prompted the Newfoundland and Labrador government to declare a state of emergency in the Grand Falls-Windsor, Bishop's Falls and Connaigre Peninsula areas.
Residents are encouraged to contact 811 or to see a health care provider if they experience any new or concerning symptoms that they feel could be related to the heat or smoke.
For information on emergency lodging, please contact the Canadian Red Cross at 1-800-222-9597.