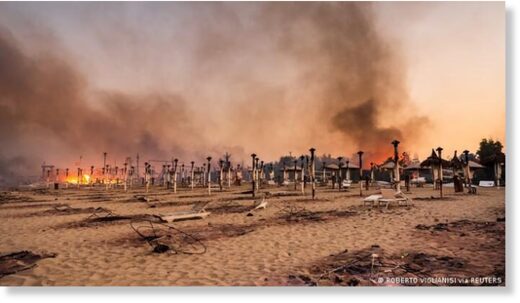 Firefighters in Italy were battling wildfires for the second day in a row on Saturday, with the blazes reaching the Sicilian port city of Catania.
Late Friday, some 150 people were trapped in two seaside areas in Catania, before eventually being evacuated by sea, where they were picked up by rubber dinghies and transferred to Coast Guard boats.
The fires also forced the temporary closure of the region's airport, as part of a procedure to give precedence to air rescue and firefighting missions.