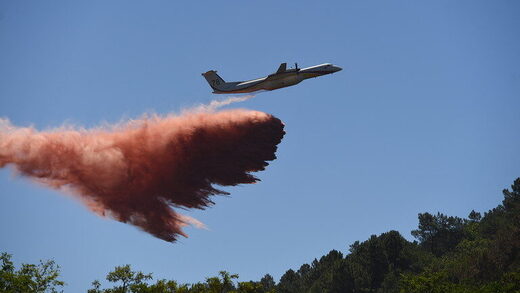 Some 900 firefighters backed by water-dropping aircraft have been deployed to battle the blaze.
A massive wildfire erupted in France's southeastern region of Gard overnight. As of Friday, the fire had ripped through over 600 hectares (more than 1,500 acres) of land, according to French emergency services.
Some 13 firefighters were injured in the village of Bordezac, where the fire started. All in all, more than 900 first responders backed by at least two water-dropping planes were deployed to battle the blaze, described as a "mega-fire" by emergency services. The fire is expected to be quenched completely within "several days," according to local authorities.