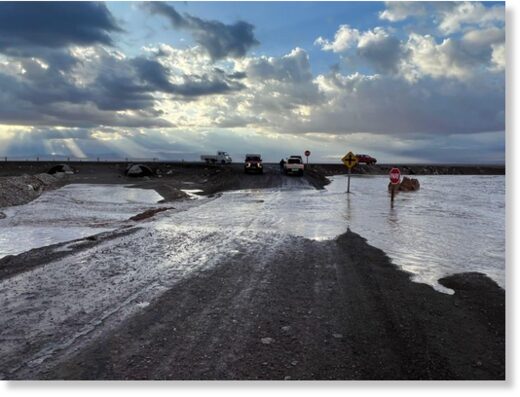 Dozens of families were left isolated after flash floods cut roads in El Loa Province in the region of Antofagasta, northern Chile, on 04 February 2023.
The local government reported heavy rain and flooding in several parts of the province. Around 50 families were left isolated in the town of Lasana after damaging floods washed away parts of the road network. Areas of the city of Calama were also affected and the important road connecting Calama to San Pedro de Atacama was blocked.
Videos shared on Social Media showed homes and streets inundated and water cascading down mountainsides.