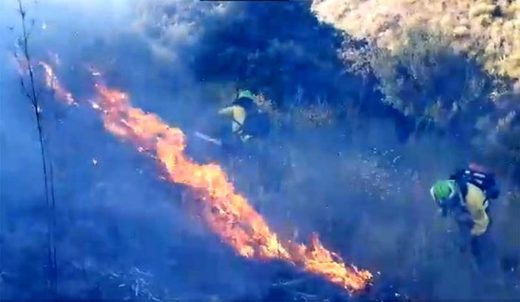 It's not really unexpected, but it's still alarming. Along with
high pollution levels
, the record hot temperatures many of us experienced this February led to an exceptional number of wildfires in western Europe.
According to the Emergency Management Service of the EU agency Copernicus
as of today, March 1, there have been 480 wildfires in 2019 across Europe.
Compared to the 2008-2018 average number of fires,
this corresponds to the number of fires usually recorded mid-August.
The area of surface burnt is slightly lower, with 74,482 hectares, the typical situation in mid-July. In March, the 2008-2018 average is of 4,872 hectares burnt for all Europa.