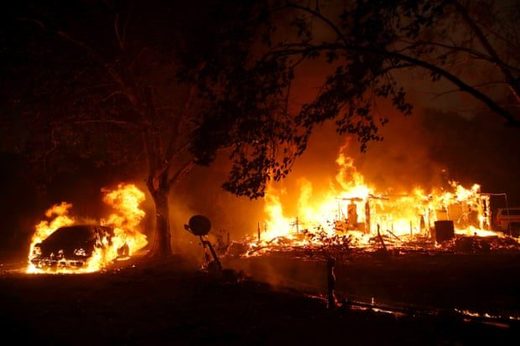 Power cuts expected to affect more than two million people have begun in California as fires continue to surge.
Pacific Gas & Electric (PG&E) initiated the precautionary blackout - expected to be the largest in state history - due to forecasts of extreme winds, which it said could damage facilities and cause new fires.
California Governor Gavin Newsom said the outages were "unacceptable".
Some 90,000 people have been ordered to evacuate towns in northern California.
The new evacuation order encompasses a huge area of Sonoma County, where the Kincade Fire has already burned through 25,455 acres (10,300 hectares) of land.
A state of emergency has been declared in Los Angeles and Sonoma counties, and thousands of firefighters are battling the blazes.