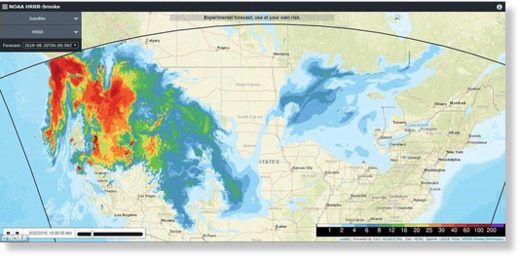 The full extent of the wildfires ravaging the West Coast of the US has been revealed.
An experimental map created by the NOAA shows the current movement of the smoke across the U.S.
The West Coast of the United States is shrouded in smoke from the 110 large fires
(this does not include smaller fires within each complex of fires) that have erupted across the region during this fire season.
Over 1.9 million acres are or have been ablaze, and smoke from these fires have traveled along the west to east jet stream and are bringing that smoke across the country as far as the East Coast,' NASA said.