Comment: It's 'climate change', sure, but there's nothing your govts can do to stop it...

At least they've found a productive use for the military.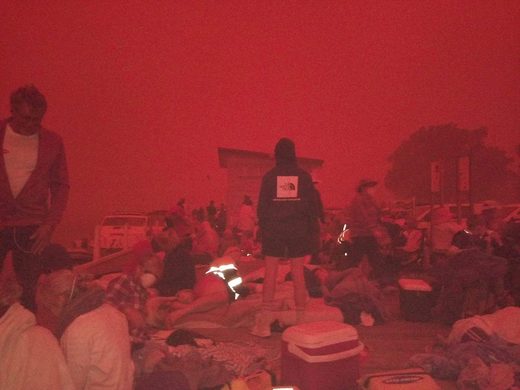 Plans to evacuate thousands of stranded residents from fire-ravaged communities in Victoria are underway; Australian navy ships are anchored offshore as air force vehicles brave the acrid smoke to evacuate the sick and elderly.
At least 18 people have died throughout the current bushfire season in Australia. Eight of the victims perished in the country's southeast on New Year's Eve, while 17 people remain unaccounted-for in Victoria State
.
New South Wales Premier Gladys Berejiklian has declared a seven-day state of emergency and the fire service have created a
roughly 200km-long
"tourist leave zone."