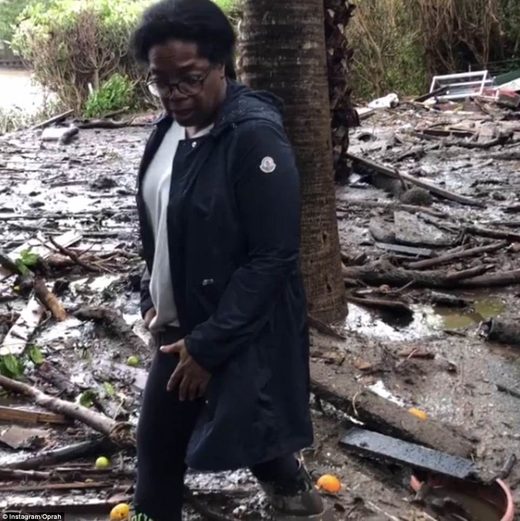 13 years to the day since the
La Conchita landslide
killed 10 people following a deluge, the same stretch of southern California between Santa Barbara and Los Angeles was hit with another deluge that produced instant and devastating mudflows. With the area torched by the Thomas Wildfire the preceding month, the heavy rain that fell on 9-10 January produced instant run-off from higher ground that washed away everything in its path, all the way down to the ocean.
As more dead bodies are found in the disaster zone, local authorities have gradually increased the death toll - which currently stands at 20 - while they report that another 8 people remain missing. The surge also injured about 200 people and destroyed or damaged about 500 homes in Montecito, Santa Barbara County - located just a few kilometers from La Conchita - and washed out a 30-mile stretch of the 101 Freeway.
From above, the debris flow appears to have converted the wealthy neighborhood - which is home to mega-stars like Oprah and Ellen - into a brown swamp.