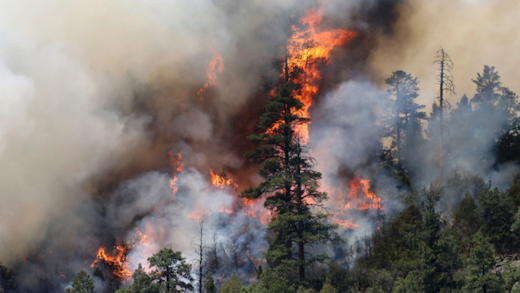 Authorities have issued a forest-wide closure order in Colorado, warning residents and ramblers to stay out of the forest while the threat of wildfires remain high.
Firefighters are braced for more dry weather as they battle to put out raging wildfires in the Centennial State.
A number of fires have plagued parts of Durango and local authorities warning that parched conditions in the area look set to continue.
The area bordering New Mexico is known for its acres of natural parks and forests.