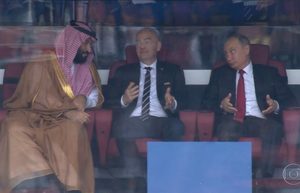 "That's life!"
A nation that is afraid to let its people judge the truth and falsehood in an open market is a nation that is afraid of its people.
- John F. Kennedy
Recent Comments
I guess she's not been raped. . . yet. But I hold no blame for her; the world needs optimists with rose colored glasses; just not in charge. If...
---
There's nothing a humanitarian likes more that to paint a picture of an over-turning boat full of refugees and then sell in on Fine Art...
---
While I foresee a lot of privacy issues, I also imagine that there are a lot of benefits to implementing this surveillance plan in the city. I...
---
JUST LIKE WHAT KILLARY SAID, "WE CAME, WE SAW, THEY DIED"!! THE PENTAGON WILL JUST SAY THEY DIDNT DO IT, THEY WEREN'T THERE, YEAH RIGHT, TYPICAL,...
---
Whilst on my way back from a personal research venture in Eftalou hot springs in Greece the other day...[Link] quite by chance, Mme HFL and I...