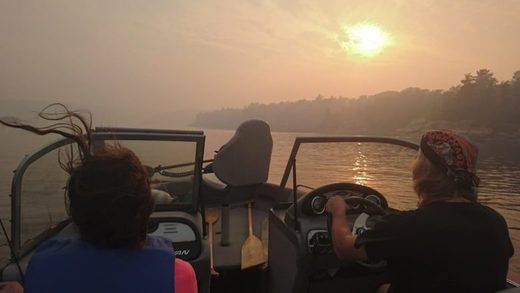 Crews fighting forest fires in northern Ontario are receiving help from other provinces, the U.S. and Mexico as they try to contain a cluster of blazes after days of hot and humid weather.
Ontario's Ministry of Natural Resources and Forestry said in a release that, as of Sunday afternoon, 63 forest fires were burning in the northern and northeastern parts of the province, with
28 of them out of control
. The ministry said 35 fires are either being held or being observed.
Isabelle Chenard, a fire information officer for the ministry, says
775 fires have consumed 181,000 hectares
of the province this year. That number has grown more than 75 per cent since this time last year, she explained.
Since Canada Day, Chenard says, a
swath of fires have been started by lightning strikes.
"Several waves of lightning that have passed through the northeast side of the province with very little precipitation," she added.