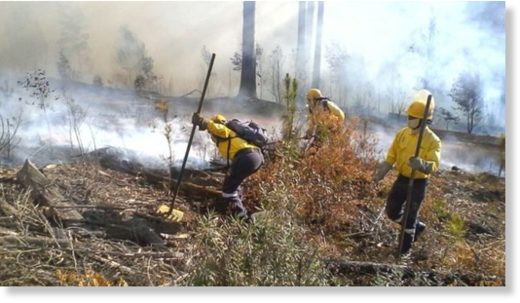 At least seven people have been killed in a raging fire along South Africa's popular Garden Route in the Western Cape province, officials say.
A pregnant woman, two toddlers, and a baby are among the fatalities.
"The fire remains active on the slopes," Lauren Howard from Working on Fire said about their operation in the mountainous suburb.
The Garden Route is a 300km (185 mile) scenic stretch of road popular with tourists.
It is not clear whether any foreign nationals have been affected by the fires.
George city officials say at least 200 residents have been moved to a hall and that three suburbs, housing
more than 1,500 people, have been evacuated as a precaution.