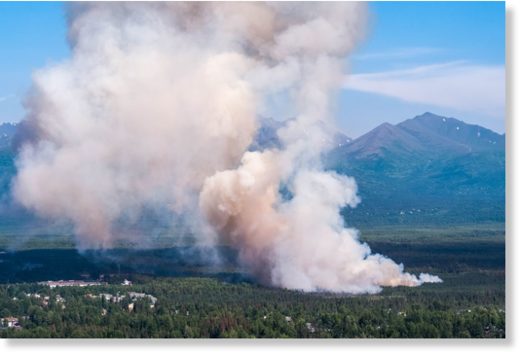 It's not only Western Europe that has been experiencing a record-breaking heatwave.
Whilst we normally think of Alaska as largely freezing and snow-covered, the US's northernmost state is forecast to bake in temperatures reaching 30.5 degrees Celsius (87 degrees Fahrenheit) or higher over the next five days, stretching from July 4 through July 8, according to the National Weather Service.
Its largest city, Anchorage, broke its all-time temperature record on Friday, reaching 31 degrees Celsius (89 degrees Fahrenheit) at the city's airport.
The previous record was also set in the airport on June 14, 1969, and reached a temperature of 29.4 degrees Celsius (84.9 degrees Fahrenheit).