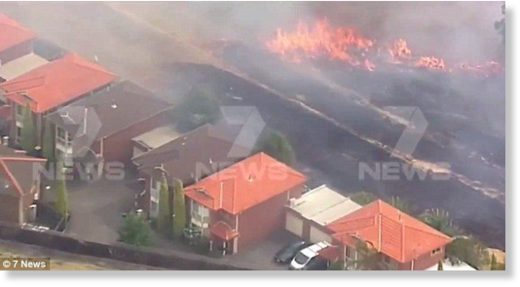 Residents near raging fires west of Melbourne have been told it's not safe to leave their homes and to take shelter immediately.
A warning has been issued by the Country Fire Authority said people should stay within their homes as it is 'not safe for you to leave'.
Dramatic video footage shows massive flames and explosions emerging from a substation in Terang, while a grassfire burns out of control in Boorcan, 199km west of Melbourne.
Nearby resident Brett Gasper told the
Herald Sun
the scene of the fire caused a 'red sky and smell of smoke' which was 'daunting'.
A CFA spokesperson said people had been evacuated from nearby homes.