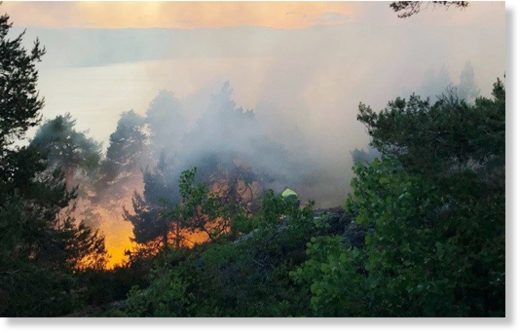 More than 100 forest and brush fires were burning all over Southern Norway, some of them out of control, on Thursday afternoon and evening. Extremely dry conditions and strong winds were posing huge challenges for emergency crews.
State broadcaster NRK reported fires in the Agder counties, Telemark, Vestfold, Østfold, Buskerud, Hedmark and Oppland. NRK reported 15 fires in Østfold alone (the county just southeast of Oslo), five in Agder, at least seven in Telemark and 30 in Buskerud.
By Thursday evening the numbers had risen to more than 30 in Østfold, around 25 in Agder, around 50 in Telemark and 52 in Buskerud. A few others were burning out of control in Østre Toten.