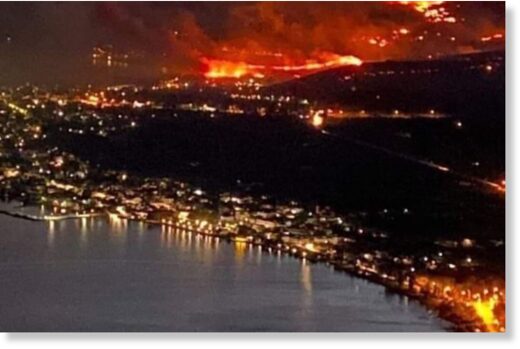 An easing of winds overnight helped the Fire Service contain several blazes in different parts of Greece.
According to the Fire Service, 52 wildfires broke out on Monday, stoked by strong winds and high temperatures.
A wildfire burning uncontrollably on Monday evening across three fronts near the town of Amfissa, in the municipality of Delphi, central Greece, was partly brought under control on Tuesday, the Fire Service said.
Firefighters and volunteers battled with the flames through the night, taking advantage of the improved weather conditions.