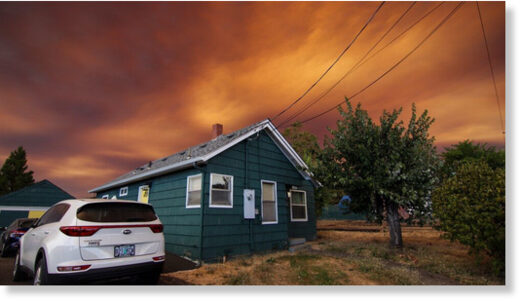 Strong wind and hot, dry conditions are making for critical fire conditions across the Pacific Northwest.
The Oregon Office of Emergency Management says there are
more than 480 active fires across the state, adding that more than 2.5 million acres have been burned.
Governor Kate Brown invoked the Emergency Conflagration Act Tuesday afternoon.
Several fast-moving fires prompted evacuation orders in communities across Oregon and Southwest Washington
overnight Monday and into Tuesday.