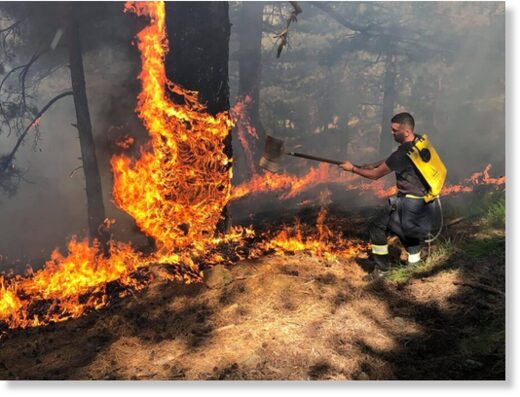 Firefighters managed to control a huge fire that broke out Monday night near the village of Kalimash in Albania and threatened the main access to neighbouring Kosovo.
The fire engulfed the area above the Thirrë-Kalimash Tunnel, burning trees and shrubbery.
No injuries occurred and traffic was able resume some hours later.