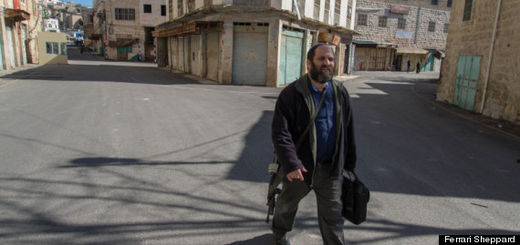 The mind has a way of making traumatic experiences seem like distant dreams to those who survive them. As it goes, the more traumatic the experience, the quicker the paramedics in one's mind rush to dress wounds, resuscitate and stabilize the victim; the victim being you.
Since returning from Palestine 36 hours ago,
I find myself confronted with feelings of detachment and minimization of what I encountered. My subconscious has decided the horrors I witnessed in the 'Holy Land' were nothing serious-horrors which include a 26-foot-tall concrete wall enclosing the Palestinian inhabitants of the West Bank, and the sniper towers seemingly on every other corner of this open-air prison
.
This was my first trip to Palestine-most westerners call it Israel, but I'll address that topic shortly. I had never been to the country, but I read enough to know the basics: Palestinians and Israelis were fighting over land. The Israeli government was formed in 1948 as part of a vision set forth by a secular European colonial political movement called Zionism, founded by Hungarian Theodor Herzl in 1896. Herzl, an atheist, sought to free the Jews from European oppression and anti-Semitism, with the ultimate goal being the creation of a Jewish state. He first proposed East Africa's Uganda as the location of the Jewish state. This proposal also found the approval of the British government which controlled Palestine since the First World War. Herzl, however, later identified Palestine as the country of choice. I knew this.
The history of Palestinians was something I was familiar with as well, only because in high school, my friend's parents were Moroccan Jews with staunch right-wing Zionist views. They'd go on about how Palestinians were worth shit and how they were sucking off the land they stole, and how they were not from Palestine, but Jordan. Truth be told, my friend's parents' passion about their 'homeland' made me sick. As a black person living in the United States, I could not relate to their love for their proclaimed homeland because I never had one. My ancestors were captured from various regions of Africa and forced onto ships bound for the Americas. Therefore, when questioned about the geographic origins of my ancestors, my answers were as vague as Africa is big.