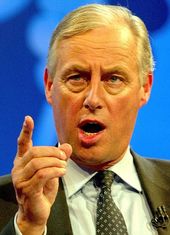 The climate is changing - but not in the style prognosticated by the global warmist fanatics.
As the bottom falls out of the man-made climate change industry, those who were among its most bullish investors at the height of the scam are now covering their positions in a bear market.
Great damage was done to this much-hyped imposture by Climategate ("Hide the decline!"), by the discredited "hockey stick", by the farce over "melting" Himalayan glaciers and the "decrease" in the polar bear population from 5,000 in 1970 to 25,000 today. Yet what has chiefly discredited the climate change superstition is the basic, inescapable fact that
there has been no global warming since 1997
.
The official face-saving response is that this is a "pause" in an otherwise menacing trend - a pause of a decade and a half. The warmist fanatics will freeze to death in their solar bunkers before they will admit defeat; but the more worldly wise, especially scientists anxious to preserve a vestige of academic credibility, are now striving to effect a withdrawal in good order.
Even the Intergovernmental Panel on Climate Change began to ratchet down its more extravagant predictions as early as 2007. In 2010 the Royal Society reviewed its stance on the Anthropogenic Global Warming theory and assumed a more neutral position. Since then, it has been like the retreat from Moscow: last month Oxford scientists, albeit in Delphic language, moderated forecasts of climate disaster.