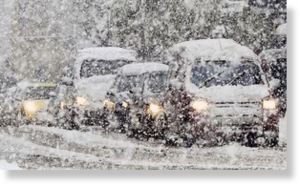 The entire UK has been told to brace for a record-breaking period of bitter Arctic winds, crippling snowfall and plunging temperatures. Long-range forecasts now point to winter 2013 now being the worst for more than 60 years with Polar conditions stretching right into the beginning of next spring.
The shock warning comes with the UK already shivering in an unseasonably early big freeze with temperatures plummeting to -5C and heavy snow sparking chaos in parts of the UK. Long-range forecaster James Madden, of Exacta Weather, said: "An exceptionally prolonged period of widespread cold is highly likely to develop throughout this winter and last into next spring.
"It will be accompanied by snow drifts of several feet and long-lasting snow accumulations on a widespread scale.
"This period of snow and cold is
likely to result in an incomparable scenario to anything we have experienced in modern times
.