UPDATE

:

The groups "Truckers to Shut Down America" and "Truckers Ride for the Constitution" claim they are the "founders" of the trucker movement but other groups are "out there spreading false information."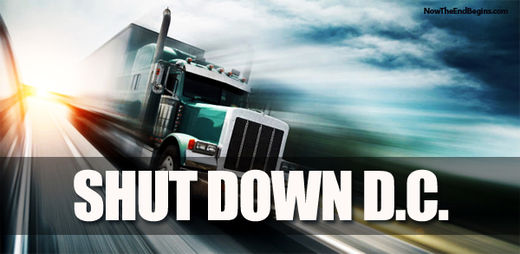 Ben Pam, an organizer for the latter group,
told the Examiner
that truckers are not planning on arresting any congressmen.
"We do not intend to obstruct traffic or close down any roads," he said. "We are not coming to arrest anyone."
He said the truckers only want to "awaken the American people to the complete disregard for the Constitution and bring a message to Congress that We The People demand to be heard."

Comment: Once again the hand of government control by infiltration can be seen. One or two inflammatory statements released by a "loose cannon" (read agent), which have to be contradicted or explained, will likely cause any legitimate movement to rapidly lose credibility. "Divide and conquer" works at every level of activism.